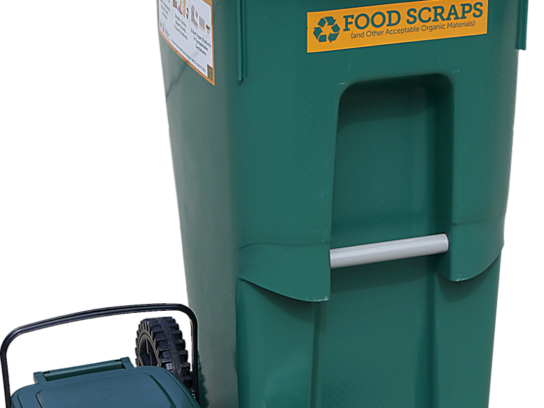 Everyone loves Thanksgiving leftovers. But too much can be a problem. A 2017 study by the county projected food scraps account for 40 thousand tons of waste every year. That's a lot of leftovers.
That's why the county launched an at-home pilot project on Thursday, November 18, to help reduce household food waste. Residents of select areas in Silver Spring and Potomac can apply to participate. If accepted, they receive a food scrap recycling kit. That includes a 35 gallon wheeled cart with a locking lid, a kitchen collection bin, compostable bag liners, and an instructional brochure. The scraps get picked up on regular recycling days.
County Executive Marc Elrich describes how it works at his house.
The food scraps collected go to a composting facility where they will be recycled into a nutrient-rich soil amendment used to improve soil structure. Right now the county limits the number of households in each area to 850. The program marks another effort to achieve zero waste and reduce the county's carbon footprint. For more information click here.