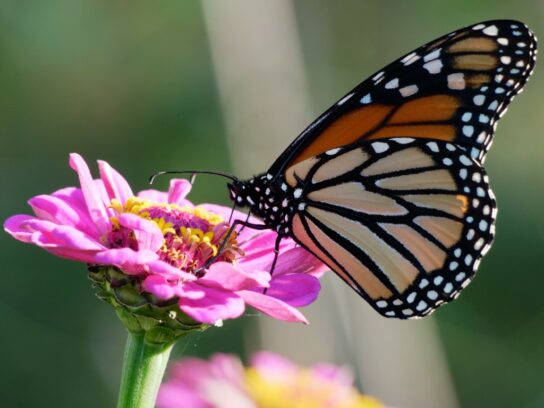 Wings of Fancy, Brookside Garden's live butterfly and caterpillar exhibit, will remain closed for a second year in a row due to health and safety concerns related to COVID-19, Montgomery Parks announced Wednesday.
The conservatory will open April 29 and will feature plants from around the world, including banana, palm, eucalyptus, red powderpuff and cacao trees. Fragrant plants also will be on display, but visitors must reserve free, timed-entry tickets to enter. Times will be available Thursdays through Sundays at 11 a.m. to noon and noon to 1 p.m. Masks must be worn.
News from Brookside Gardens! The 2021 Wings of Fancy exhibition is canceled.

However, the conservatory is reopening, and the visitor center is extending its hours.

Learn more: https://t.co/fFrGRuAu3H. pic.twitter.com/WedGThAr9m

— Montgomery Parks (@MontgomeryParks) April 21, 2021
"We share in the community's disappointment that Wings of Fancy has been canceled for the second year in a row, however, this decision was made after careful consideration for the health and well-being of our guests, volunteers, and staff," said Stephanie Oberle, the director of Brookside Gardens in Wheaton.
Visitors can roam the outdoor gardens daily between sunrise and sunset. The visitor center and gift shop currently are open daily from 10 a.m. to 2 p.m. Beginning May 1, they will be open from 10 a.m. to 4 p.m.
Here is a look back at the Wings of Fancy exhibit from 2019.
Facets of Hope, Brookside Garden's temporary outdoor art installation in honor of Montgomery County residents who died due to COVID-19, remains open until mid-September. The exhibit features one hanging strand of crystal for every resident who died. There are about 1,460 of them.
The exhibit closes mid-September and strands will continue to be hung until then.