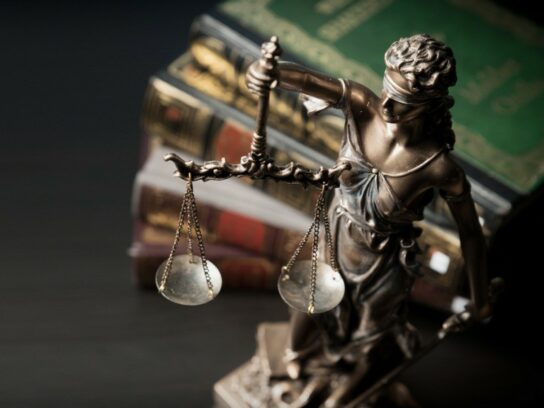 The former acting inspector general for the Department of Homeland Security (DHS), who lives in Sandy Spring, was indicted March 6 for his alleged theft of software and confidential databases from the U.S. government.
Charles K. Edwards, 59, along with Murali Yamazula Venkata, 54, of Aldie, Virginia, were indicted by a federal grand jury in the District of Columbia on 16 counts in a scheme to defraud the government, according to a press release from the Department of Justice U.S. Attorney's Office in D.C.
FORMER ACTING INSPECTOR GENERAL FOR THE U.S. DEPARTMENT OF HOMELAND SECURITY INDICTED ON THEFT OF GOVERNMNET PROPERTY AND SCHEME TO DEFRAUD THE UNITED STATES GOVERNMENT https://t.co/vWj0NqO1vw

— U.S. Attorney DC (@USAO_DC) March 6, 2020
Edwards served as acting inspector general from 2011 through 2013. He resigned in December of 2013 amidst charges of wrongdoing.
The indictment charges Edwards and Venkata with conspiracy to commit theft of government property and to defraud the United States, theft of government property, wire fraud and aggravated identity theft.
According to allegations in the indictment, between October 2014 and April 2017, Edwards and his subordinate Venkata, stole confidential and proprietary software from the Office of Inspector General (OIG) of DHS along with sensitive government databases containing personal identifying information so that Edwards' company, Delta Business Solutions, could sell software to the OIG for the U.S. Department of Agriculture at a profit.
Even after Edwards left DHS, he continued to work with Venkata and other employees to steal the information, according to the indictment.
Venkata and others assisted Edwards by reconfiguring his laptop so that he could upload stolen software and databases, according to the allegations.
Delta Business Solutions has a Sandy Spring address. Rrr Holdings, LLC. also is listed at the same address on Celebrity Lane and lists Edwards as its main contact person.
The indictment also alleges that Edwards retained software developers in India to help develop his commercial alternative to the DHS OIG's software. Therefore, according to the indictment, Edwards is alleged to have shared the software with foreign nationals.
The defendants face a maximum of five years in prison on conspiracy to commit theft of government property; 10 years for theft of government property; and 20 years on wire fraud charges. They face a mandatory minimum of two years on aggravated identity theft charges.
They also face fines on each count of up to $250,000.