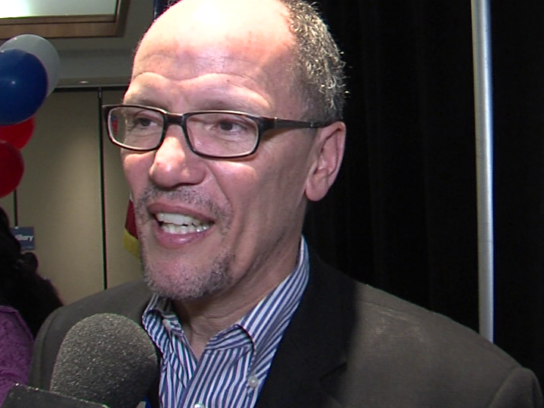 Tom Perez, who recently completed his term as chair of the Democratic National Committee, announced on Wednesday that he is running for governor of Maryland.
Perez, a resident of Takoma Park, announced his bid on social media, sharing a campaign video.
Prior to serving as DNC chair, Perez served as U.S. Labor Secretary under former President Barack Obama. From 2002 to 2006, he served as the first Latino on the Montgomery County Council.
In his campaign video, Perez says the sudden death of his father when he was 12 inspired a life of giving back. After he graduated law school, Perez said he wanted to get into public service so he became a civil rights prosecutor at the Justice Department.
The video features an endorsement from former County Executive Ike Leggett who says he's known Perez for about 30 years.
"Civil rights is a part of [Perez's] DNA," Leggett says. "He's been involved, he's been engaged, and all of that time he's never changed."
Thanks to all who came out to launch this campaign in Baltimore and Montgomery County today. My entire life has been about making government work and helping people, and that is exactly what I'll do as your governor. Let's get to work! pic.twitter.com/haHG82SvmN

— Tom Perez (@TomPerez) June 23, 2021
The video also features an old clip of Obama calling Perez "one of the best Secretaries of Labor in our history."
Perez joins a crowded field of Democrats and two Republicans, vying for a chance to succeed Gov. Larry Hogan who will be term limited.
Related Post:
Candidates for Maryland's 2022 Gubernatorial Race: Who's In? Who's Out?