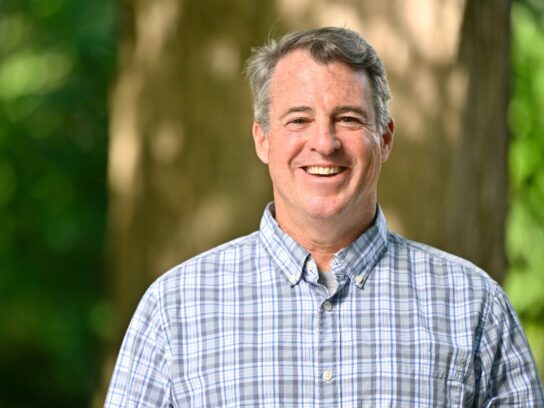 Doug Gansler, former Maryland Attorney General and former State's Attorney for Montgomery County, announced Tuesday that he is running for governor.
He served as Attorney General from 2007-2015 and was Montgomery County's State's Attorney from 1999-2007.
In a campaign launch video, Gansler described himself as a "progressive Democrat" and said Maryland is facing tremendous challenges. His vision includes: affordable childcare for every family, 100% clean energy, universal pre-kindergarten and marijuana legalization/taxing.
He said the COVID-19 pandemic amplified inequities in schools and healthcare, and that the economy and workforce have been hit hard. Gansler previously ran for Maryland governor in 2014, however he lost the Democratic Primary to Anthony Brown, who was lieutenant governor from 2007-2015. Gansler said losing the governor's race was very humbling.
"I think being out of office, being introspective and talking to people and really hearing what is going on in their lives, it let me be more thoughtful about what Marylanders need right now and how to get it done," Gansler said in his campaign launch video.
In 2013, Gansler responded to a photo showing him surrounded by teenagers at a beach party in Delaware. There were allegations of underage drinking at the party. During a press conference addressing the photo and allegations, Gansler said he was at the party to tell his son what time they were leaving the next day, and that he was a "parent first" and "Attorney General second." Soon after, he sent a note to his subscribers in which he said he maybe "should have done something differently" in regard to the party.
I'm running for Governor because Maryland is facing tremendous challenges right now, and we don't have a moment to waste. pic.twitter.com/HRF737t1xY

— Doug Gansler (@DougGansler) May 25, 2021