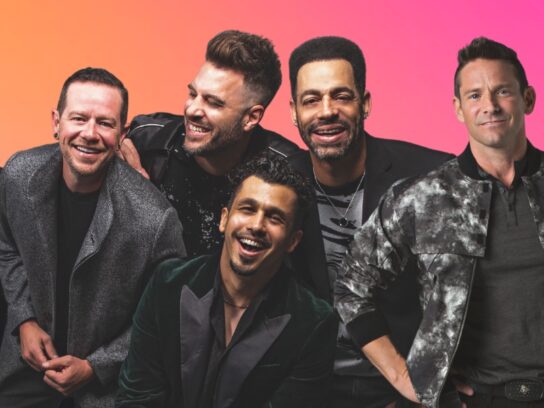 Westfield Montgomery mall will host its first BlossomFest with a lineup of different activities through April as a participating event of the National Cherry Blossom Festival.
Celebrating the iconic cherry blossom symbol, the mall will feature a blossom and lantern installation in the Nordstrom corridor in addition to a mural from local artist Nicole Bourgea, according to a press release. Other works of art from Maggie O'Neill and Cris Logan will be on display throughout the mall.
Shoppers can relax in the chic Blossom Lounge and children can play in the Keep Blooming Playhouse. Live jazz will be played every Friday in the lounge from 5 p.m. to 7:30 p.m. beginning March 17 through April 14. According to the press release, Adonni's Desserts will also sell sweet treats.
On Saturday, April 1, NSYNC's Chris Kirkpatrick and 98 Degrees' Jeff Timmons will host a free concert in the Nordstrom Corridor featuring LFO and O-Town for the mall's Y2K Pink Party. Although tickets are not required for the peak event, attendees are encouraged to register on Eventbrite.
The concert begins at 1 p.m. but a DJ will be playing Y2K music starting at 11 a.m. while a pop-up biergarten opens at the Blossom Lounge. The DJ will continue playing and the biergarten will remain open after the concert until 8 p.m.
It is also encouraged for concert attendees to wear pink and bring items for donation or recycling collection, which will be held through different retailers and the Interfaith Works organization.