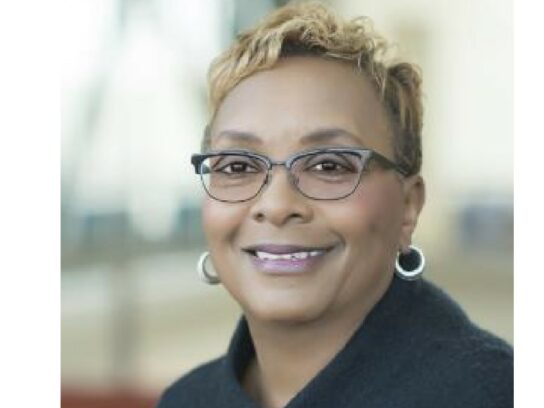 The former president of Prince George's Community College was named interim president of Montgomery College Tuesday.
Dr. Charlene Mickens Dukes was appointed by the Montgomery College Board of Trustees to replace Dr. DeRionne Pollard, who left to become the new president of Nevada State College. Dukes' appointment begins Aug. 7. Meanwhile, the board will conduct a search for a permanent replacement. A search committee is being set up. Choosing Pollard's permanent replacement is expected to take at least six months.
"The Board is confident that Dr. Dukes' leadership will complement the array of strengths of our senior leaders, said Board Chair Michael Knapp. "Her extensive local and regional background position her optimally to step into this role seamlessly and support the College's mission during this transition."
Dukes is a higher education leader with 42 years of experience in administration, policy development and national service, according to a press release from Montgomery College. She served as president of Prince George's Community College for 13 years, before retiring in June 2020.
The naming of an interim leader "is exciting news," said County Executive Marc Elrich.
He praised Dukes, noting, "As a former member of the State Board of Education, Dr. Dukes brings extensive knowledge of the state and regional educational issues. She is nationally known for the incredible work she did to advance Prince George's Community College, which will be tremendous asset during this transition period."
Elrich called Pollard's departure "a tremendous loss for the County and higher education in the state of Maryland." Elrich noted in a statement, "Dr. Pollard's trailblazing leadership has garnered national prominence, awards, and other forms of recognition of Montgomery College's excellent educational and cultural opportunities provided to the students."
The #MontgomeryCollege Board of Trustees recommends Dr. Charlene Mickens Dukes serve as interim president beginning August 7. Dr. Dukes served as the president of Prince George's Community College for 13 years until her retirement in June 2020. https://t.co/Dl2AkveA1W pic.twitter.com/R2F8KN6Ale

— Montgomery College (@montgomerycoll) June 8, 2021