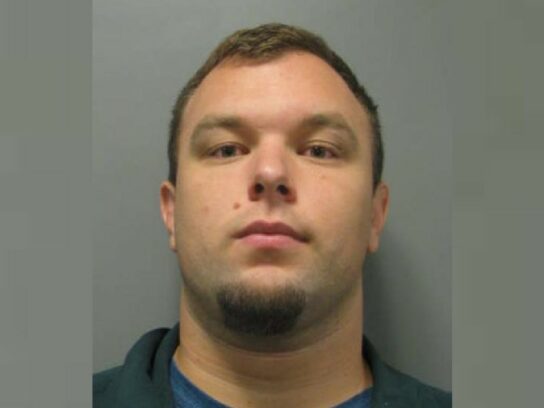 A former Quince Orchard High School coach was sentenced Feb. 21 to five years of probation and six days in jail for possession of child pornography. 
Dake Williams was an assistant wrestling coach at the school from 2015 to 2018.  While investigating Williams' home for illegal drugs in the Crown neighborhood of Gaithersburg, authorities seized electronics and found child pornography. They ended up finding over 1,000 files. 
Williams was arrested on Sept. 11, 2019 and was charged with 10 counts of possession of child pornography, according to his arrest warrant. 
According to charging documents, on Oct. 16, 2017 U.S. Customs and Border Patrol found ecstasy in a package at JFK Airport in New York that was addressed to Williams' home. On Oct. 19, investigators went to his home and after Williams invited them inside, investigators found ecstasy. At that point Williams said he wanted a lawyer, and authorities got a search and seizure warrant and returned to his home the same day. 
They took six hard drives, four thumb drives, a laptop and cell phone. Investigators found child pornography, and after getting another warrant, found over 1,000 files in Williams' possession. 
[hr] Previous post
Former Quince Orchard Coach Faces 10 Child Pornography Charges