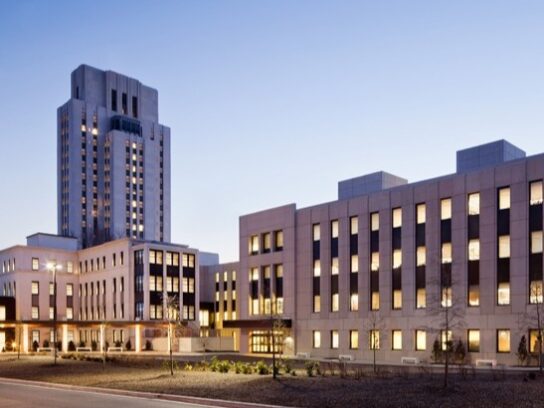 A former high-ranking manager at Walter Reed National Military Medical Center in Bethesda pleaded guilty to federal charges of accepting money, travel and sporting event tickets from a company in which his department conducted business.
David Laufer, 63, of Pittsburgh and formerly of Bethesda, pleaded guilty Oct. 20 to acceptance of gratuities by a public official, according the Department of Justice U.S. Attorney's Office, District of Maryland. He faces a maximum sentence of two years in federal prison for accepting a bribe. His sentencing hearing is Feb. 2, 2021 before U.S. District Judge Theodore Chuang.
According to the plea agreement, Laufer regularly interacted with the owner of a Germantown company on business for Walter Reed. Neither the owner nor the company were named in the U.S. Attorney's Office news release.
Laufer was Chief of the Prosthetics and Orthotics Department at Walter Reed between 2009 and May 2019. That department used blanket purchase agreements to purchase prosthetics and orthotics materials. These agreements enabled the department to purchase materials without using a credit card each time or obtain a formal contract for each purchase, according to details in the plea agreement.
The Germantown company was awarded multiple blanket purchase agreement from Walter Reed. This company then purchased medical equipment from other manufacturers and distributers and then resold them to Laufer's department at a higher price. The equipment was used for soldiers who had lost limbs.
Laufer acknowledged that he restricted the use of blanket purchase agreements to some of the manufacturers and distributors where the Germantown company did business, thereby not allowing those other companies to sell directly to Walter Reed. Laufer ordered materials from the Germantown company, resulting in higher costs to the government.
Laufer also admitted that he received money, travel and sporting event tickets from the Germantown company and did not report that on his mandated confidential financial disclosure forms. During federal investigations between 2017 and 2019, Laufer lied about unexplained cash deposits, claiming he received the money from purchases and sales at swap meets, according to the plea agreement. He also told federal agents he made money by working for another person and also from moonshine and liquor sales.
According to the news release, that company received more than $25 million from Walter Reed.