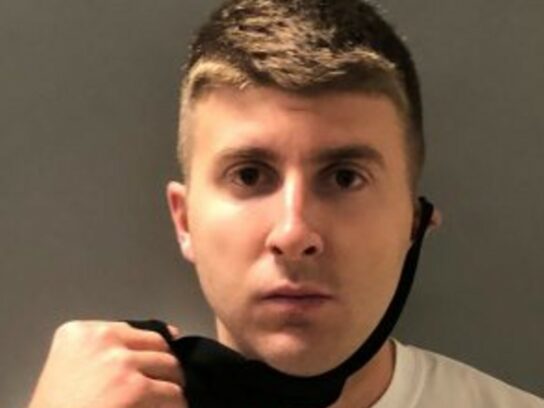 A former football coach for Thomas S. Wootton High School in Rockville will be sentenced in July after pleading guilty to the sexual abuse of two players.
Christopher Papadopoulos, who was arrested in October 2020, plead guilty to one count of sexual abuse of a minor and one count of fourth-degree sex offense. Court records showed a second sexual abuse charge and third-degree sex offense charge were dropped as part of the plea deal.
Papadopoulos, now 28, worked as an assistant coach to the varsity team from 2016 to 2020. According to police, the abuse began in the summer of 2017 when the offender invited a 17-year-old team member into his Gaithersburg home.
According to court documents, Papadopoulos would help the minor stretch his muscles, eventually convincing the victim to strip down to his underwear in order to see muscle growth. Papadopoulos then began inappropriately touching the minor. The victim's mother was aware and approved of the home visits, saying Papadopoulos as a "father-figure" to her son.
A second 17-year-old player alleged Papadopoulos coerced him into sending a nude photo, under the guise of checking training progress. One incident involved the two drinking at the minor's house, and the high schooler waking up to Papadopoulos touching him inappropriately.
Papadopoulos is expected to begin serving an 18-month sentence after his hearing in the summer. He has waived any credit to time served. The former coach will also be placed on the sex offender registry for life.