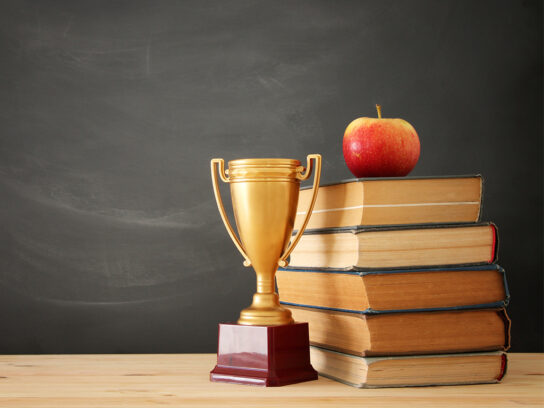 Four Montgomery County teachers received the Marian Greenblatt Excellence in Education Award on Thursday.
Three of the teachers were recognized as Master Teachers, representing high school, middle school, and elementary school. One received the Rising Star award, with fewer than five years of experience.
The Master Teacher Award recipients receive $2000 and Rising Star winners receive $1000.
Master Teacher Award winners include:
Mr. Rodney Van Tassell, a social studies teacher at Winston Churchill High School in Potomac who teaches Advanced Placement U.S. History. He uses innovative and creative teaching methods to engage students while increasing assessment scores, according to a news release by the Greenblatt Education Fund.
Ms. Inge Chicester, a content specialist for world studies department at Sligo Middle School in Silver Spring. She helped raise 7th grade literacy scores and decrease the number of low performing students.
Ms. Annie Moore, a kindergarten teacher at Farmland Elementary School inRockville. She bumped students from the 39th percentile to the 70th percentile for kindergarten benchmarks and all of her 25 students met the grade-level standard for letter recognition and phonics.
Rising Star winner was:
Ms. Susan Joanna Martinez-Mack, a science teacher at Julius West Middle School in Rockville. She engages students in STEM based activities, while also raising awareness about energy conservation and ecology through the Green Team Science Club.
The award winners will be honored in April at the "Champions for Children Awards Celebration." One Master Teacher will be chosen for Teacher of the Year for Montgomery County.