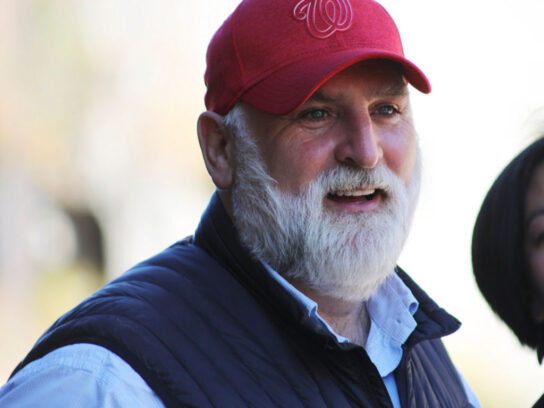 Chef and Bethesda resident Jose Andrés is helping quarantined cruise passengers in Japan with his non-profit World Central Kitchen (WCK). 
Over 3,700 people on the cruise ship Diamond Princess were quarantined for about two weeks in Yokohama, Japan after passengers were diagnosed with the coronavirus. According to a database from Johns Hopkins that tracks global cases of the illness, 634 people on the ship were diagnosed with the coronavirus, including two who died. 
On Tuesday, Feb. 18, WCK began providing meals to people aboard the cruise. The non-profit gives food to people in areas suffering from natural or man-made crises. It provided 3.7 million meals to Puerto Rico after Hurricane Maria and 100,000 meals to Washington, D.C. federal employees during the government shutdown, according to WCK's website. 
On Feb. 19, the Diamond Princess quarantine ended and about 600 guests left the ship.
A look inside our Tokyo relief kitchen today as we cook fresh meals for the quarantined #DiamondPrincess 🔪🥬 @WCKitchen pic.twitter.com/u3bEq5MGS5

— José Andrés (@chefjoseandres) February 21, 2020
UPDATE from WCK's @SamBloch1 at the Yokohama port in Japan! This is how our #DiamondPrincess quarantine relief operation is delivering meals to the remaining guests & crew. Sam is in the hazmat suit because he's driving the forklift loaded with food up to the boat. pic.twitter.com/d3NMR8zqHf

— World Central Kitchen (@WCKitchen) February 21, 2020