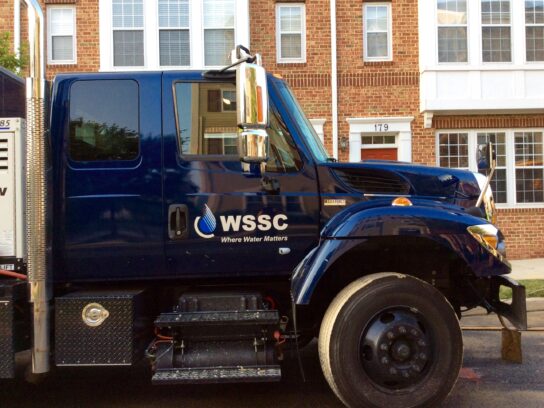 Due to a water main break on Clopper Road in Germantown, four Montgomery County Public Schools closed early Friday.
Northwest and Seneca Valley High Schools dismissed students at 11:30 a.m. Great Seneca Creek and Clopper Mill elementary schools closed at 12:30 p.m.
According to WSSC Water, emergency repairs are being made to a 24-inch water main at 12861 Clopper Road. Because of this, the area is experiencing water service interruption.
Clopper Rd Water Main Repair Update: cautiously digging b/c high pressure gas main very close to our pipe. Once pipe is dug up we can assess damage & provide estimate on water restoration. Water station information to follow shortly. Appreciate your patience. pic.twitter.com/msvZuSZDvs

— WSSC Water (@WSSCWaterNews) December 16, 2022
In August, WSSC repaired two water main breaks on the same road. At that time, the breaks occurred at 12400 and 11501 Clopper Road.
More: Seneca Valley was also authorized to close at 11:30 a.m. Great Seneca Creek and Clopper Mill Elementary Schools will be closing at 12:30 p.m.

— MCPS (@MCPS) December 16, 2022
Related Post
Repairs to 2 Water Main Breaks on Clopper Road Expected to be Finished Wednesday Afternoon