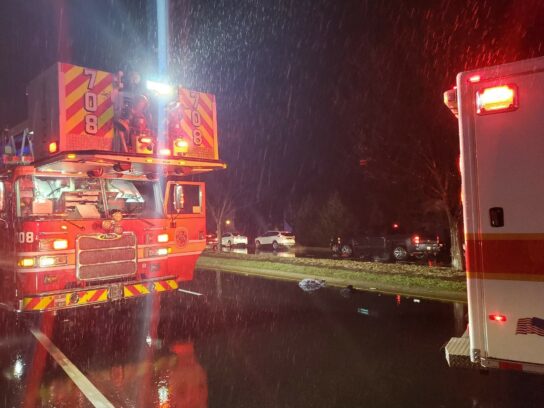 A pedestrian was hit by a car and killed Wednesday in Montgomery Village. 
Montgomery County Police Department (MCPD) officers responded to the collision around 7:05 p.m. at Midcounty Highway at Pier Point Place. According to a press release, a car was traveling south on the highway when it hit an adult male crossing the highway at Pier Point Place. 
The pedestrian, 62-year-old Adonias Gomez of Gaithersburg, died at the hospital from his injuries. 
The driver was not injured in the collision. He stayed on the scene afterwards. An adult female passenger was also uninjured. No charges have been filed yet. The investigation is ongoing.
There is no crosswalk or sidewalk on either side of Midcounty Highway where it meets Pier Point Place. There is a bus stop on both sides. Gomez is the fourth pedestrian killed this year in Montgomery County.