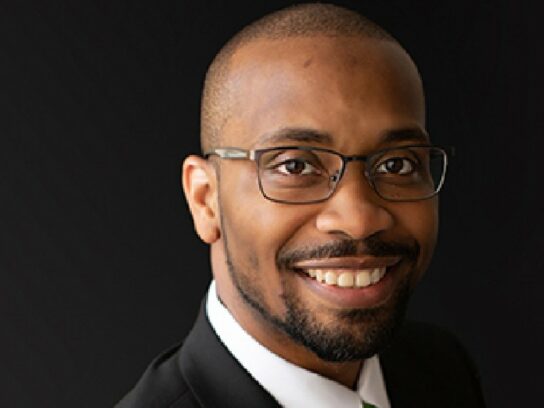 Jamal T. Fox has been named the next City of Takoma Park manager and will begin work Aug. 2.
Fox currently is the city administrator in Camas, Washington and also has been deputy chief of staff to the mayor. He also has served as Portland's Parks Property and Business Development manager.
"His experience, background and leadership will serve the residents and employees in Takoma Park and its future very well. We are looking forward to having Jamal join our team to assist our community as we look to recover from the pandemic and move forward on racial equity, housing, climate change, reimagining public safety and other initiatives," Mayor Kate Stewart wrote.
In a letter to the community on Friday, Fox wrote that he was "thrilled to joining the City of Takoma Park." He noted that he has "a passion for public service and the impact we have on the community from building inclusive teams, programming, community events, arts, transportation investments to innovative health and wellness opportunities to public-private partnerships for economic prosperity."
He further noted, "I believe Takoma Park has a dedicated and professional workforce, strong commitment to racial equity, strong local employers, and diverse schools. The community is uniquely prepared for a strong future post-COVID-19."
Fox is married to Jaimee and has a son, Jamal Jr., 2, and a daughter due in July. He grew up in Northern Virginia and said he was looking forward to moving closer to his family.
Suzanne Ludow, who was appointed city manager on April 1, 2015, is set to retire on July 1.
The city manager is responsible to the mayor and council for the day-to-day operations of Takoma Park.
This just in ‼…a message from TKPK's next City Manager Jamal T. Fox! I am thrilled to be joining the City of Takoma Park in August as your new City Manager.

Read more: https://t.co/9kXVB4jOIO pic.twitter.com/smHrFqWSn4

— TakomaParkMD (@TakomaParkMD) May 28, 2021