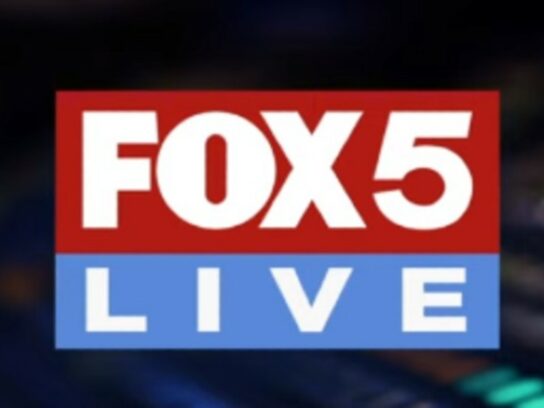 FOX5, Fox Television's locally owned and operated affiliate, is in line to receive $1.5 million from the state and county for its move to a Bethesda high-rise.
The station — at 5151 Wisconsin Avenue, NW since 1966 — is moving its 178 employees into the renovated 7272 Wisconsin Ave. location, essentially moving one Metro stop, from the Friendship Heights Metro stop north to the Bethesda Metro stop.
The Maryland Economic Development Authority Administration Fund, or MEDAAF, is offering the station $1 million, according to county documents. Montgomery County is offering $500,000 from its Economic Development Fund.
County Councilmember Andrew Friedson said FOX5 would be a big employer in the county, noting the difference between the local station and national Fox cable network.
"I think supporting local employers supporting local services is a good thing for the public. It's a good thing for the economy, and we're excited to have as many job employers and wage growers in the county," he said.
To qualify for the grant, FOX5 would have to rent 57,000 square feet for at least 10 years and spend $32.5 million in renovations, according to council documents. The 7272 Wisconsin Ave. site, at the corner of Wisconsin and Elm Street, is the Carr building, which includes 350,000 square feet.
Failure to live up to the terms of the money will convert the grant into a 3 percent loan.
The money was included in a series of economic development actions from the council Tuesday. In addition:
REGENXBIO Inc. in Rockville is to receive $100,000 from the county and $700,000 from the state to retain 138 jobs and add 172 jobs.
RADA Technologies in Germantown is to receive $50,000 from the county and $300,000 from the state, adding 90 new jobs.
Urban One Inc. of Silver Spring is receiving $100,000 from the county and $200,000 from the state to retain 14 jobs and add 45 jobs.
The funding was introduced Tuesday and the council is expected to take final action on Nov. 26.
Urban One's location follows the county's former goal of turning Silver Spring into a media hub. Councilmember Hans Riemer said he didn't think the community had changed as much as the media industry had changed, most notably with the departure of Discovery Communications to New York.
"Radio One is fortuitous, and we do you have a continuing media presence here. FOX5 is more of a local news channel so that's not a national media organization," he said.