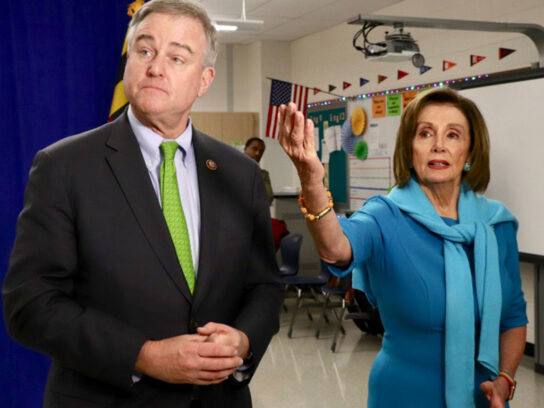 More than 1,200 people showed up at Gaithersburg High School on Sunday to hear from House Speaker Nancy Pelosi (D-Calif.).
Pelosi was in Gaithersburg to speak at a spaghetti dinner fundraiser for Rep. David Trone (D-Md.).
In Pelosi's speech, she took aim at President Donald Trump, touted the diversity of the Democratic party, and discussed the impeachment inquiry.
Pelosi Speaks to Press in Gaithersburg
After her speech on Sunday, Pelosi answered questions from the media. She spoke to MyMCMedia about the possible articles of impeachment and the growing size of the Democratic presidential field.
Here's a look at Pelosi's entire exchange with the press:
"And the sign 'Don't forget to do something for freedom today,'" said @SpeakerPelosi, pointing to a sign in front of her. "We think that's what we are doing with our course of action." pic.twitter.com/UupxgXQuUG

— Maryam Shahzad (@maryam_mcm) November 17, 2019
.@SpeakerPelosi: "This is a sad time for our country when the President of the United States is suspected of violating his oath of office by engaging in a phone call that undermined our national security…" pic.twitter.com/uDSHvKDTG8

— Maryam Shahzad (@maryam_mcm) November 18, 2019
Pelosi's Full Speech at Gaithersburg High School
Watch Pelosi's full speech at Gaithersburg High School below.
Previous Post:
Pelosi Takes Shots at Trump at Trone Fundraiser in Gaithersburg