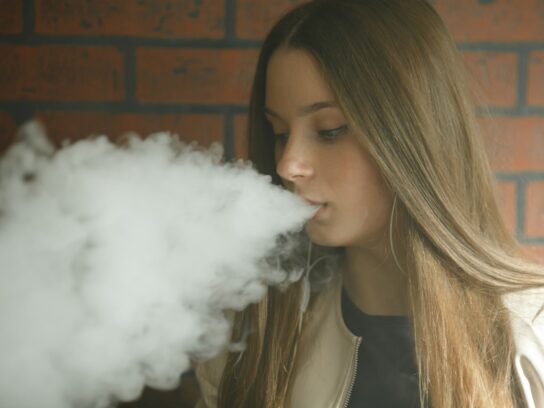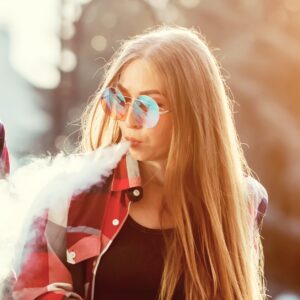 A Maryland task force meets for the first time Tuesday in College Park to examine the public health and safety implications of electronic smoking devices.
Created by Comptroller Peter Franchot, the state's chief regulator of tobacco, the "e-facts Task Force" will produce a final report in early 2020, in time for the Maryland General Assembly to pass legislation.
The Centers for Disease Control and Prevention says that, as of Nov. 20, 47 people in 25 states and the District of Columbia have died from e-cigarettes. Cases of vaping-related illness have been reported in every state except Alaska.
Two Montgomery County officials are among the task force membership: Councilmember Tom Hucker and Dr. Travis Gayles, the county's health officer.
"The Comptroller's task force is an important statewide effort to address a growing and vexing public health problem that is vaping," Gayles said in an email. "I am excited to represent the county as a member, and to work with other jurisdictions, as well as other experts and agencies, to develop strategies that address both the acute effects of vaping, but also the underlying root causes of and long term effects of usage."
The 39-member task force also includes six members from the industry: Max Behlke, director of state public policy of JUUL Labs; Brandon Hatton, senior regional manager of state affairs, JUUL Labs; Matt Milby, vice president of the Maryland Vapor Alliance; David Sadugor, vice president of Century Distributors in Rockville; Ronald Ward Jr., owner and operator of the Vaper's Edge of Parkville; Julian "Blackie" Wills, executive vice president of the Wills Group of La Plata, which operates convenience stores in Maryland and Virginia; and Mary Yeager, owner and operator of the Vaper's Ring of Severna Park.
Other members include politicians from Baltimore city, and Queen Anne's and Allegany counties; health officers from Baltimore city, and Anne Arundel, Cecil, Calvert and Howard counties; as well as students, advocates, and health and government officials.
The County Council is considering three measures on electronic smoking. One would prohibit the sale of flavored e-cigarettes within a mile of schools. A second prohibits the sale of tobacco products and e-cigarettes to anyone under the age of 21. And the third would prohibit vape shops within a half mile of middle and high schools.
Franchot announced the e-facts task force in October because of the alarming reports of illnesses attributed to vaping.
The objectives of the task force are:
To achieve a better understanding of the nature and characteristics of ESDs, including the distinctions between various products within the marketplace;
To gain a comprehensive picture of the public health and safety impacts of ESDs and commercial effects of product sales in Maryland;
To recommend new and stronger laws to ensure that consumers — particularly young people — are protected.
Tuesday's meeting will take place inside the Adele H. Stamp Student Union on the University of Maryland campus.
Meanwhile, the county is inviting students in grades 6 through 12 to submit a video public service announcement supporting its anti-vaping campaign. For more information, click here.