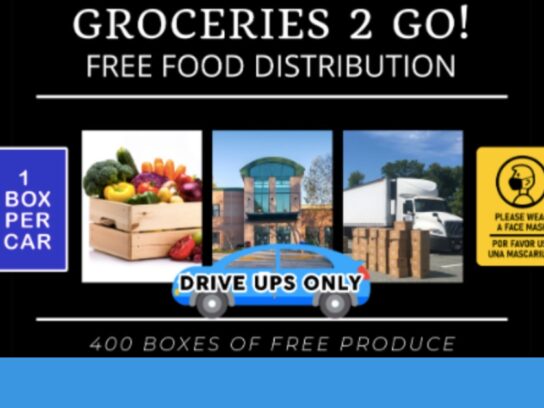 There's a free food distribution event happening in Kensington on Saturday, July 11, at 10:00 a.m. The Up 2 Us Foundation is hosting a drive-up grocery box pick up called "Groceries 2 Go!" at Albert Einstein High School located at 11135 Newport Mill Road.
400 boxes of free produce will be available while supplies last. One box of produce is allowed per car. The fresh produce is provided through a USDA program called "Farmers to Families." Foundation officials say the produce boxes contain about 25 pounds of fresh fruits and vegetables.
In June, Up 2 Us distributed 500 boxes of free produce every week to families in need. This event is in partnership with the Montgomery County Food Security Task Force, Montgomery County Commission for Women, and Montgomery County Public Schools.
A food distribution event is scheduled at 10 a.m. tomorrow (Saturday, July 11) in Kensington. ⬇ https://t.co/QOj9jJ844O

— Montgomery County MD (@MontgomeryCoMD) July 10, 2020