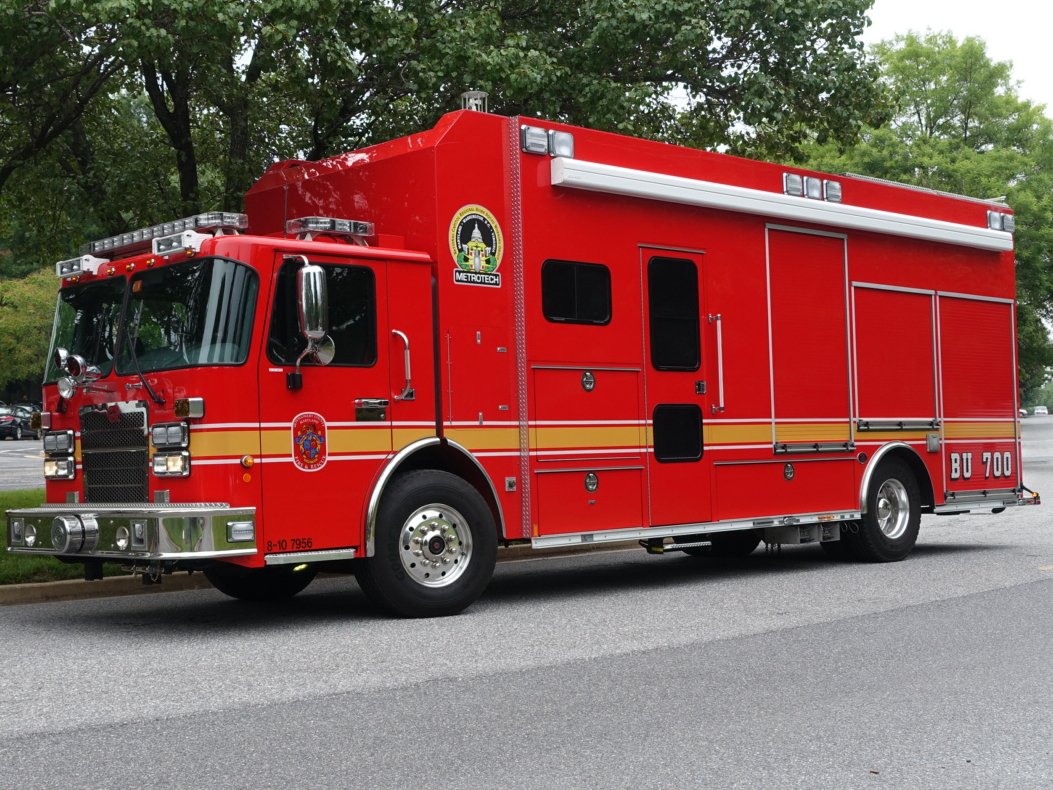 Friday Night Lights Event Lets Fire and Rescue Crews Thank Community
You might be seeing a fire truck driving through your neighborhood Friday night as part of Montgomery County Fire and Rescue's (MCFRS) Friday Night Lights event.
MCFRS' fire truck drive-throughs will take place throughout various Montgomery County neighborhoods and will last from 4-6 p.m. MCFRS' Friday Night Lights is their way of saying thank you to residents for their help in fighting COVID-19. "Fire trucks will be driving through neighborhoods to let you know we appreciate everything families are doing during this challenging time battling COVID-19," stated in MCFRS' announcement for the event.
MCFRS, however, has stated that they will not be able to drive through every neighborhood. Crews will also be in service during the event, so emergencies could prevent some drive-throughs from happening. In their announcement, MCFRS also asked that residents do not touch fire trucks or equipment and that they adhere to the six feet social distancing guidelines.
The routes for Friday Night Lights can be found here.
TOMORROW: Friday Night Lights!🚨
MCFRS will be driving through #MOCO neighborhoods from 4-6 pm to say "thank you" for all you're doing to stay safe (and please remember to check your smoke alarms). We are #MontgomeryCountyStrong

🗺️Routes posted: https://t.co/4WNDjINORI pic.twitter.com/s14u5MyOmE

— MontgomeryCo(MD)Fire (@mcfrs) June 11, 2020