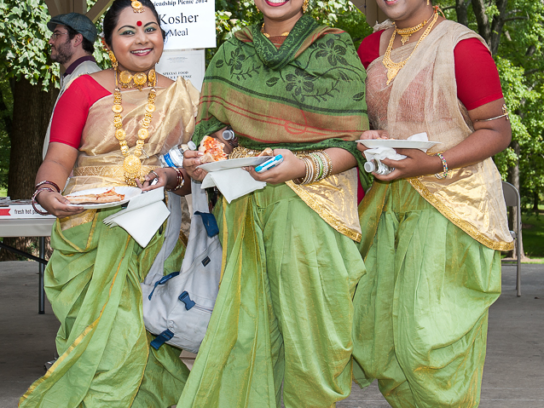 The seventh annual Montgomery County Friendship Picnic will be held on Sunday, September 22 from noon to 5 p.m. at the Wheaton Regional Park, located at 2000 Shorefield Road.
The picnic brings together people of diverse cultures and faiths to make new friends and to discuss ways to build a stronger community. This free picnic includes traditional, Kosher, Halal and vegetarian lunch options. There will be a wide range of activities for children and adults including music, dancing, a moon bounce, face painting, carousel, train rides and more.
In addition to the recreation activities, there will be opportunities for small group conversations to discuss how to peaceably and respectfully move toward a nonviolent community. Everyone's thoughts are valued, and will all be heard.
Free parking and shuttle service will be available to and from the Wheaton Ice Rink and athletic fields located at 11717 Orebaugh Avenue.
The event is free, however, registration is strongly encouraged by clicking here. The organizers request the donation of one non-perishable food item which will be donated to local Montogmery County food banks.
This event is endorsed and supported by the Montgomery County Committee on Hate/Violence, the Montgomery County Office of Human Rights, the Montgomery County Human Rights Commission, the Montgomery County Office of Community Partnerships and the Montgomery County Executive's Faith Community Working Group, Montgomery Parks, the Montgomery County Police and the County Fire and Rescue Service.
For more information call 240.777.8450. The Friendship Picnic flyer may be found, here.