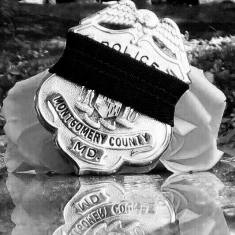 Montgomery County Police announced funeral arrangements for Montgomery County Police Officer Thomas "TJ" Bomba.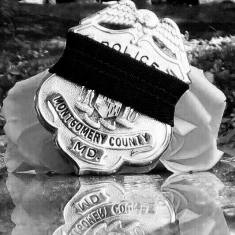 Funeral Service
Saturday, October 19
11:00 a.m
Covenant Life Church, 7501 Muncaster Mill Road, Gaithersburg, Maryland 20877
Please note:  the family will arrive at 10:45 a.m. so attendees should arrive prior to that.
Plan for traffic and delays on roads near the church before, during, and after the service.  People not attending the service should avoid the area during these times.
Anyone wishing to send condolences to Officer Thomas "TJ" Bomba's family may:
Deliver or mail cards/messages to:
The Bomba Family
c/o Montgomery County Police Department – 3rd District
1002 Milestone Drive
Silver Spring, Maryland 20904
Donations:
Anyone wishing to make a monetary donation to the family of Officer Thomas Bomba can mail a check to:
The Montgomery County Fraternal Order of Police – Lodge 35
18512 Office Park Drive
Montgomery Village, MD 20886
Please make checks payable to MCLEORF (Montgomery County Law Enforcement Officer Relief Fund) and write Officer Bomba in the memo line.
On October 14, 2019, Officer Thomas J. Bomba was found shot on the top level of a parking garage located at Ellsworth Drive and Fenton Street in Silver Spring.  Officer Bomba was transported to the Washington Hospital Center where he succumbed to his injuries.
The Office of the Chief Medical Examiner of the District of Columbia ruled Officer Bomba's death as the result of a self-inflicted injury.