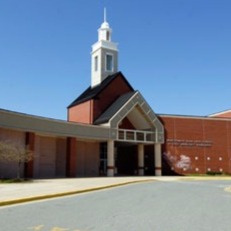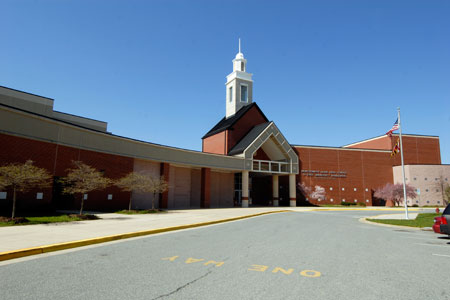 Three juveniles were charged with robbery, assault, and theft after an incident at Blair High School in Silver Spring on Wednesday morning.
The teenagers, ages 15, 16, and 17, did not attend Blair.
The robbery took place around 10:15 a.m. Wednesday.  Two Blair students said they were robbed on the school track by three unknown suspects. The victims said the suspects showed them a gun. The students ran to the building and reported the incident to school security.  At 10:30 a.m. Blair H.S. went into a Shelter in Place. Additional police came to the school and all doors were secured and monitored by staff.
Montgomery County Police and Montgomery Blair Security Staff identified and apprehended the suspects who were found at their school and in possession of three BB guns.
At 11:20 a.m. Wednesday, Montgomery County Police determined the campus was safe and lifted the Shelter in Place.
Following their arrest, the teenage suspects were released to the custody of their parents and are awaiting their court date.