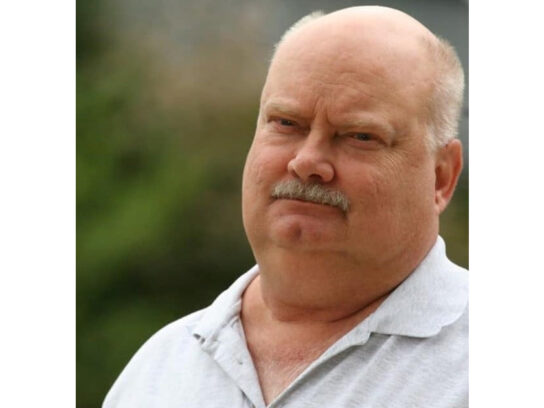 Rockville will sound its siren for two minutes Friday as a funeral procession in memory of former Fire Department Deputy Chief Lawrence Gaddis passes the volunteer fire station on Hungerford Drive following his funeral at St. Mary's Catholic Church, according to the City of Rockville.
Gaddis, of Potomac, died May 3 at the age of 76. He joined the Rockville Fire Department on Sept. 25, 1963 and held numerous positions, including board of directors member, lieutenant, captain, assistant chief and deputy chief. He also volunteered as deputy chief with the Glen Echo Fire Department and was a long-time chief of the Bethesda Fire Department.
Gaddis attended Good Counsel High School, graduating with honors in 1963. He received associate of arts degrees in fire science and law enforcement at Montgomery College. He also earned multiple certifications in firefighting from University of Maryland and thorough the Montgomery County Public Service Training Academy.
He first volunteered when he was only 10 years old, hanging around the station. He was a junior member of the Kensington Volunteer Fire Department from 1960 to 1963.
A Navy veteran, Gaddin served from 1966 to 1970 as an aviation electronics technician with Aircraft Squadron VAQ-121. He received firefighting and crash rescue training during his service.
The Montgomery County Chamber of Commerce awarded him a bronze medal for meritorious service in 1986.
Altogether, he served with Rockville Volunteer Fire Department from 1978 to 1984, the Laytonsville District Volunteer Fire Department from 1974 to 1978, the Cabin John Park Volunteer Fire Department from 1984 to 1985, Gaithersburg-Washington Grove Volunteer Fire Department from 1985 to 1988 and was a dispatcher with the Montgomery County Emergency Communications Center from 1966 to 1974.
He also held active membership in the College Park Volunteer Fire Department and the Cloverhaven (Tennessee) Volunteer Fire Department.
Gaddis owned a fleet of antique fire apparatus and many fire service memorabilia items which he stored in his own "fire station" at his home in Potomac.
A siren will sound for 2 minutes today between 11:45 a.m.-noon as a Rockville Volunteer fire Department funeral procession for former Chief Larry Gaddis passes Station 3 at 380 Hungerford Drive.https://t.co/3Lm6LPEopA pic.twitter.com/Aw4j8ddk7y

— City of Rockville (@Rockville411) May 6, 2022