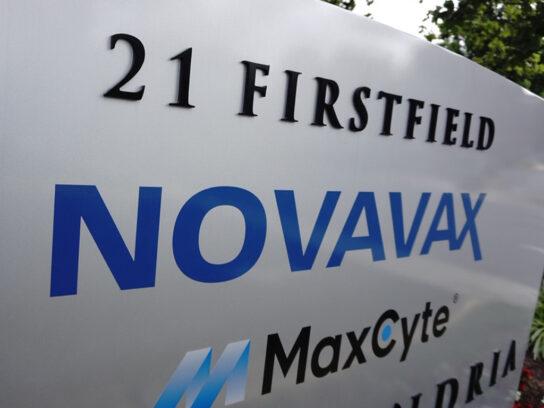 The New York Times has published a coronavirus vaccine tracker that shows the progress of the more than 165 vaccines in development, and the 30 that are in human trials.
The coronavirus pandemic has forced researchers to condense years of research and testing into a shorter time frame, with the goal to produce a safe and effective vaccine by 2021. As the New York Times outlines, there are specific phases a vaccine needs to go through in order to be deemed safe for the public.
Novavax, a Gaithersburg-based biotechnology company, is developing a vaccine that has produced promising results. Their vaccine is protein-based, which means it takes a coronavirus protein and uses it to create the immune response. Their results from phase 1 trials were "positive" and Phase 3 trials should begin in October.
Novavax has also been selected to participate in Operation Warp Speed and has been awarded $1.6 billion to aid in vaccine development. "We are honored to partner with Operation Warp Speed to move our vaccine candidate forward with extraordinary urgency in the quest to provide vital protection to our nation's population," said Stanley C. Erck, President and Chief Executive Officer of Novavax.
Excited to announce positive, first-in-human #Phase1 data of our #COVID19 #vaccine candidate. Please read our announcement here for details: https://t.co/f7ni8d31GR #NVXCoV2373 pic.twitter.com/LYvWVIUeul

— Novavax (@Novavax) August 4, 2020
The New York Times outlines the phases of a trial in their article. The vaccine starts in preclinical testing, where the vaccine is given to animals to see if there is an immune response, then it progresses to phase 1, safety trials, where it is given to a small number of people. Then there is phase 2, expanded trials, where hundreds of people receive the vaccine, in groups to see if there is a different response depending on the age group.
Then the vaccine progresses to phase 3, efficacy trials, where thousands of people receive the vaccine, and researchers see how many become infected. The New York Times says that "in June, the F.D.A. said that a coronavirus vaccine would have to protect at least 50% of vaccinated people to be considered effective."
If all of these phases are successful, the trial results are then reviewed and regulators decide whether or not to approve the vaccine.