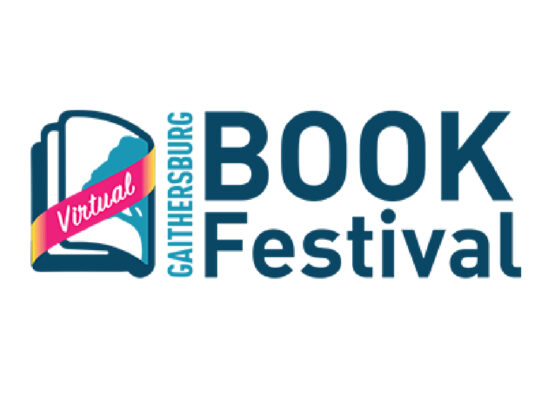 Despite having to cancel the physical part of their popular annual event, the Gaithersburg Book Festival has found a way to keep their celebration of literature alive. On May 16 the festival will kick off its month-long schedule of online events.
"I'm delighted that our creative staff and volunteers have figured out a way to keep the spirit of the Book Festival alive," Jud Ashman, the mayor of Gaithersburg and founder of the Gaithersburg Book Festival said in a press release. "We have some amazing authors who, over the next several weeks, will engage in dialog and presentations that are sure to be funny, thought provoking, enlightening and sometimes simply diversionary."
On Saturday, May 16,  Ashman will launch the first virtual festival with a welcome video posted to the festival's website. While the weekend of May 16 is the first weekend of the festival, there will be events each week to create a month-long festival experience.
Each weekend includes a lineup of author presentations and conversations on a host of topics from Wakanda to queer history that are part of one of three event series: TGIF Live!, Saturday Night Premiere, Sunday Morning Kids
TGIF Live! presentations will include live-stream presentations where viewers can ask authors questions in real-time. Featured authors will include Louis Bayard, Casey Cep, Meg Waite Clayton, Alex George, Ruth Marcus, and Tom Rosensteil.
Saturday Night Premiere events will feature a YouTube video watch party while authors present and discuss their works and literary field. Events will be held each Saturday night at 7 p.m. and will feature Jonathan Karl, Sarah Pekkanen, Kate White, EJ Dionne, Maria Russo, and George Zaidan.
Sunday Morning Kids events will host popular children's writers, who will read their latest books. Authors featured will include Tom Angleberger, Adam Gidwitz, Juana Medina, and Linda Sue Park. The events will take place each Sunday morning at 11 a.m.
As part of the festival, the GBF will also hold Wednesday Writing workshops on a variety of topics from poetry to submitting writing for publication. The workshops will be held at various times on Wednesdays throughout the month of the festival, and registration is required.
You can view the complete schedule of events at gaithersburgbookfestival.org.