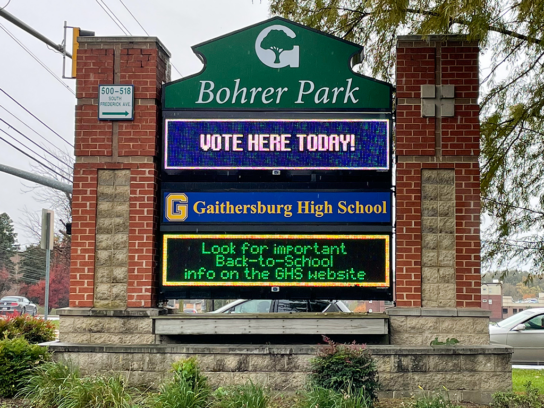 The Board of Supervisors of Elections officially certified Jud Ashman, Lisa E. Henderson, and Jim McNulty as the winners of the Gaithersburg municipal election for Mayor and City Council.
Ashman, who has held the position of Mayor since 2014, won reelection with 81.36% of the vote, or 3,871 votes. Henderson received 2,780 votes (30.77%) in the election for the two open council seats and McNulty got 2,260 votes (25.02%). The remaining candidates received 20% of the vote or less.
According to the city, almost 5,000 people voted in the 2021 election. The voter turnout was 13.22%, more than double the past city council election's turnout in 2019 (6.54%).
The newly elected members will be sworn in on Monday, Nov. 15, and will each serve a four-year term. The next election for open city council seats will be in 2023.
Gaithersburg Board of Supervisors of Elections officially certified the winners of the Gaithersburg Election as Jud Ashman for Mayor and Lisa Henderson & Jim McNulty for City Council. Elected candidates to be sworn in on 11/15.

Official results here: https://t.co/LdrVhYjaEh pic.twitter.com/ewh51chTsa

— City of Gaithersburg (@GburgMD) November 9, 2021
Related Post: 
Gaithersburg Announces Unofficial Election Results; Ashman Reelected Mayor