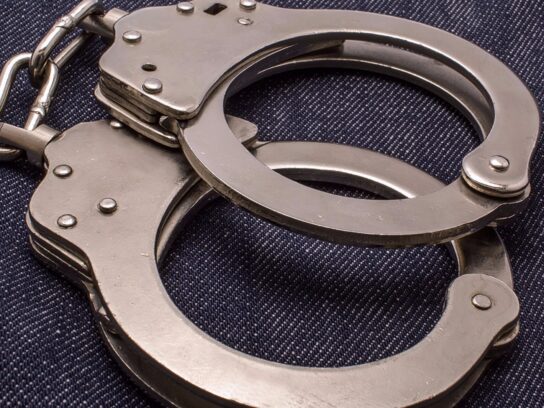 Montgomery County Police Department's Special Victims Investigation Division (SVID) has arrested a man for assaulting a minor.
Police have identified the man as 42-year-old Octavio Cantarero of Gaithersburg. Cantarero is a pastor at Iglesia Pentecostal Principe De Paz, a place of worship on Earhart Court in Gaithersburg.
Court records show that Cantarero is facing four charges: sex abuse of a minor, attempted second-degree rape, assault in the second degree and fourth-degree sexual contact. He's currently being held without bail at the Montgomery County Detention Center and is scheduled for a preliminary hearing in Rockville on Oct. 18, records indicate.
According to police, during the time of the offenses, the female juvenile victim was a congregant of Cantarero's church. The victim reported the offenses to the police and SVID in May.
Detectives say when the victim met with Cantarero, "he told her that she was too young to live alone and provided her with a room at the church to use." The police statement does not reveal the age of the victim. On Jan. 16, 2019, Contarero brought the victim to a room in the church with a bed and told her they would both sleep there, according to police.
Police say that the victim woke up that night to Cantarero trying to rape her. When the victim resisted, police say Contarero told the victim he was provoked by demons. He asked the victim not to tell anyone about the incident and that he was planning to help her pay for clothes, rent, and school, police say.
A warrant was issued for Cantarero's arrest on Sept. 16 and police say he turned himself in on Sept. 21. Now, investigators ask anyone else who may have information to call SVID at 240-773-5400.