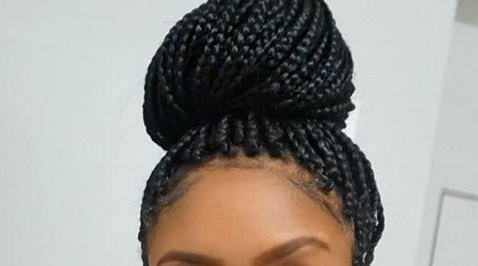 Montgomery County Councilmember Will Jawando and Council President Nancy Navarro introduced legislation to prohibit discrimination against certain types of natural hairstyles, including braids, locks, afros, curls and twists.
This comes after some African American residents and residents with African ancestry expressed that they are more likely to be affected by workplace discrimination and other forms of prejudice while wearing natural hairstyles.
Bill 30-19, the CROWN (Creating a Respectful and Open World for Natural Hair) Act, would ensure individuals who are discriminated against because of the appearance of their natural hair can seek a civil penalty of up to $5,000 through the County's Office of Human Rights.
According to a press release, the bill not only covers discrimination in employment but also in public accommodations, taxi services, admissions to group homes and cable services. It would add a definition of race to the underlying anti-discrimination law to specify that race includes "traits historically associated with race, including hair texture and protective hairstyles."
This year, New York and California passed legislation prohibiting discrimination based on an individual's hairstyle. Similar legislation has also recently been introduced in Wisconsin, Kentucky, New Jersey, Tennessee, Michigan and Illinois.  Montgomery County is the first local jurisdiction to introduce such legislation.
"I will never forget the first time one of my daughters asked me why her hair wasn't straight like the girls on television," said Councilmember Jawando. "I told her she was beautiful the way she was created, and that I would fight to ensure that no one would force her, or her hair, to be otherwise. That is why I'm introducing the CROWN Act with my colleague Nancy Navarro, to prohibit discrimination based on natural hairstyles in Montgomery County."
According to the CROWN Coalition, which advocated for the enactment of the CROWN Act prohibiting hair discrimination in California, black women in the U.S. are 80 percent more likely than their other colleagues to change their natural hairstyle to conform to workplace expectations. The practice of workplace hair discrimination is deeply rooted in institutional and systemic racism against African American self-expression.
Councilmember Jawando, Council President Navarro and their Council colleagues have made addressing inequities facing African Americans and other communities of color in Montgomery County a top priority. Last week, Council President Navarro introduced the Racial Equity and Social Justice Act, of which Councilmember Jawando was a cosponsor.
"This bill is another step forward for advancing racial equity in Montgomery County- employees should not have to fear retaliation for simply choosing a hairstyle" said Council President Navarro. "As a mother of two amazing Afro-Latina daughters, I know the struggles of a society that puts arbitrary constraints on one of the most personal expressions of culture and ethnicity – a person's hairstyle. Montgomery County is a welcoming, diverse community, and our structures must be updated to better reflect who we are as a County."
There will be a public hearing on the CROWN Act on October 15.