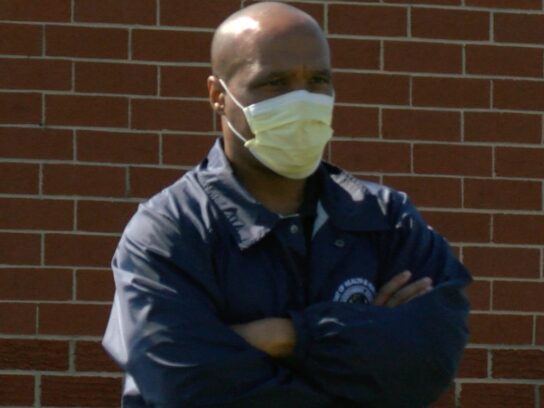 After a week-long back and forth over private schools, Montgomery County has backed down. 
On Friday, County Health Officer Dr. Travis Gayles rescinded his order to keep private schools virtual until at least Oct. 1. The announcement comes after the state health department said on Thursday that it is policy that private schools can't be closed in a blanket order. 
"At this time, it is the health policy of the State of Maryland that non-public schools not be closed in a blanket manner," the health department's memorandum says. 
"The State of Maryland's position is that all schools, including public school systems and non-public schools, be provided with the individualized opportunity to determine how they are able to comply with the federal and state COVID-19 guidance to reopen safely and protect students and staff."
BREAKING: Dr. Gayles rescinds his order to keep private schools virtual until at least Oct. 1. Yesterday, the state health department said it is policy that private schools can't be closed in a blanket order. @mymcmedia pic.twitter.com/WLr5cTeeBj

— Maryam Shahzad (@maryam_mcm) August 7, 2020
On July 31, Gayles issued an order for private schools to remain virtual until at least Oct. 1. 
"At this point the data does not suggest that in-person instruction is safe for students or teachers," he said in a statement from the county.
Aug. 1, Gov. Larry Hogan strongly disapproved of the blanket closure and said back-to-school decisions are for school and parents to make. Two days later on Monday, Hogan issued an amended emergency order to make it clear that Montgomery County does not have the authority to make a blanket closure order for private schools. 
"The blanket closure mandate imposed by Montgomery County was overly broad and inconsistent with the powers intended to be delegated to the county health officer," Hogan said in a statement. 
Montgomery County residents who protested the order Wednesday would agree with the governor. Parents, students and school staff gathered behind the County Executive Office Building in Rockville to demand that their private schools be able to choose how and when to reopen, as long as Centers for Disease Control and Prevention (CDC) and state guidelines are followed. 
Watch MyMCMedia's coverage of Wednesday's protest:
During the protest, Gayles put out a second order reaffirming his first directive for private schools to stay virtual until at least Oct. 1. This was followed by Thursday's statement from the state health department, and finally the withdrawal of the order on Friday. In Friday's statement, Gayles still strongly advised against schools reopening for in-school learning. He also asked the state department of health for "articulable criteria to be used in determining acceptable and safe levels of activity in schools." 
During a county council meeting Tuesday, Gayles said a moderate rate of transmission for our county would be around 20-30 new COVID-19 cases per day. As of Friday, the three-day rolling average for daily new cases is 76 according to the county's COVID-19 data dashboard.