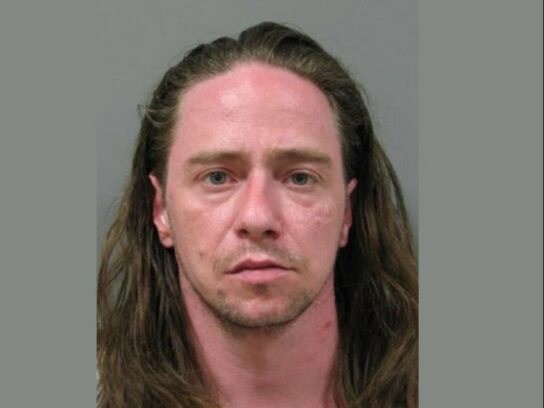 Lawrence Edward Sakkestad of Germantown was sentenced to life in prison Friday after pleading guilty to murdering Jennifer Sparks, who was the mother of four children.
Montgomery County Police went to Dunstable Circle on Sept. 9. 2019 after receiving a report of an assault. There they found an adult female lying on the bathroom floor. According to court documents, "The female was bloody, unresponsive and obviously dead." She had a hole in her head and cuts to her neck.
Sakkestad, 36, also was there and covered in blood. He told police that he had killed Sparks, who was 39 years old at the time, by beating her with a pipe wrench and cutting her throat with a pocketknife.
In August of 2020, he pleaded guilty to murder. In a plea agreement, he waived his rights to any sentence reconsideration. He was sentenced to life Aug. 27 and given credit for the 718 days he already has served.
According to a police investigation, Sakkestad met Sparks and brought her back to his residence on Dunstable Circle, where they did drugs. He told police that after using crack cocaine, he heard voices that told him to kill her. When people who had been with Sparks and Sakkestad earlier that night returned, they saw Sakkestad naked and bloody, and Sparks dead. They then called 911.
"This was an unprovoked, savage murder. The only appropriate and just punishment, both for Ms. Sparks and for the safety of the community, is life in prison," said State's Attorney for Montgomery County John McCarthy.
During the sentencing by Montgomery County Circuit Court Judge Richard E. Jordan, written comments from Sparks' mother were read in court.
She wrote, "First of all I have lost my daughter! I was devastated over not only her death but the manner of her death. Jennifer had many difficulties in life which she was just putting behind her. She had hope for her future and was feeling confident in herself for the first time in years." She also wrote, "I have lost touch with my 4 grand children, Jennifer's children. Jennifer was my only link to them."
Prior to the murder, Sakkestad accumulated a lengthy arrest record that included first degree assault, theft, assault on a law enforcement officer, escape and burglary.
Related Post