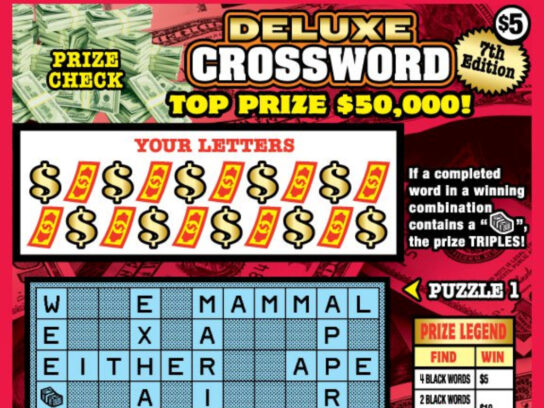 Talk about having a good day. A Germantown resident recently won the lottery and became $50,000 richer.
The Germantown man, whose name was not identified by the Maryland lottery, purchased a $5 scratch-off ticket to win the top prize of $50,000 for the Deluxe Crossword game. The retired 81-year-old has played the lottery for decades and told lottery officials his typical day includes purchasing scratch-off tickets, taking a walk and playing the tickets while sitting at a pond.
He thought he won a $5 prize with the ticket, but when he tried to redeem the ticket and scanned it to verify the win, he learned that the prize was actually $50,000.
And what will he do with his winnings? He says he plans to pay off bills and invest in home improvement projects for his house.
The Seneca Convenience store, located at 12611 Wisteria Drive in Germantown earns a $500 bonus form the Lottery for selling the winning ticket.
Interested in trying you luck? The Deluxe Crossword instant ticket went on sale Sept. 19, 2022 and has three top prizes left.