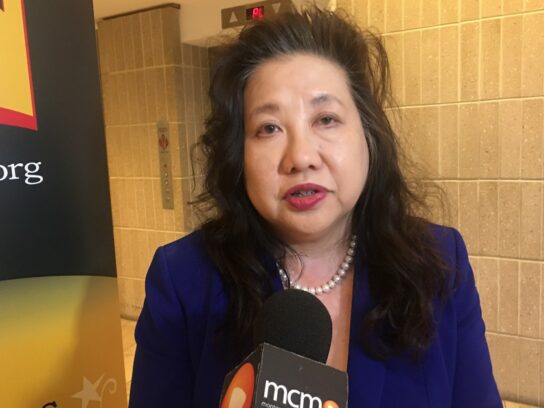 Rep. Jamie Raskin invited Susan Lee, the former senator from District 16 who now is Maryland Secretary of State, to be his guest during Tuesday night's 2023 State of the Union Address by President Joe Biden.
The Bethesda resident is an attorney, the first Asian American to be named Maryland's secretary of state and the daughter of a World War II Navy Veteran.
"Susan Lee is a fiercely dedicated advocate for children, families and underserved communities, a model public servant, and a cherished friend," Raskin said.
"Susan's appointment to serve as Maryland's next Secretary of State is not just historic but perfectly suited to her talents. She has always been a powerful champion of our great state, promoting local businesses and attracting national and international commerce to Maryland. I could not be more thrilled to have her as my guest at this year's State of the Union address."