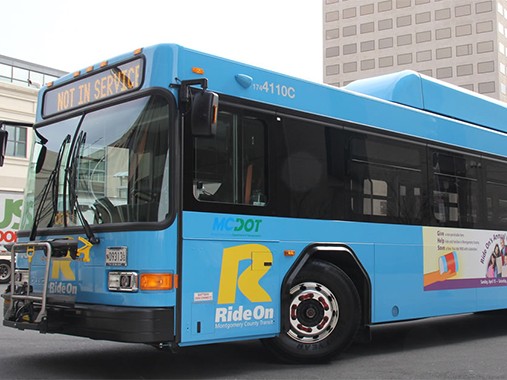 Germantown Transit Center Closes for Two Weeks
The Germantown Transit Center and Aircraft Drive between Century Blvd and Route 118 will be closed for two weeks from Sunday, April 5 until Sunday, April 19. The County plans to repave Aircraft Drive during this timeframe.
The transportation department rated Aircraft Drive's pavement as poor to fair during their annual county-wide road survey.
Five Ride On bus routes are affected by the closure of Aircraft Drive and the transit center. The routes are 55, 61, 75, 97 and 100.
Map of temporary bus stops during construction: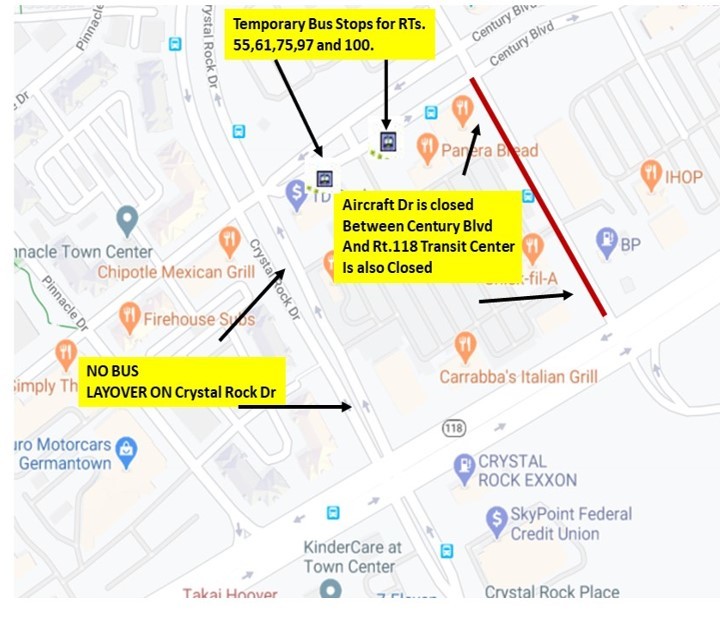 Please note that buses will not layover on Crystal Rock Drive and Aircraft Drive will be closed between Century Blvd and Route 118.