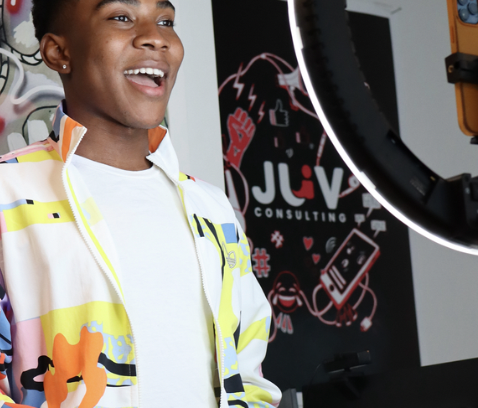 Kahlil Greene, Germantown Tiktok star, and "Gen-Z historian," is a new addition to the reboot of Nickelodeon News.
Greene became Yale University's first Black student-body president at 19 years old. He attended Poolesville High School and grew up in Germantown. In 2020, he was placed into the Germantown Boys & Girls Club Hall of Fame. Greene has over 20 million views across all of his social media accounts.
Greene revealed on his Instagram page that he would be a correspondent.
The 2001 program, originally starring Linda Ellerbee, was a news show catered to children nationwide. It touched on the essential issues surrounding the environment, politics, and even need-to-know aspects of entertainment.
"Without giving too much away, the segment I host on this first episode is about misinformation and how you can't always believe what you see on the internet. How timely and necessary is that!?"
The first episode of the newly-released show featuring Greene premiered Feb. 22.
Previously, before the announcement, Greene was known as a content creator, specifically on the platform of Tiktok where his title is: Gen-Z Historian. Greene makes short, engaging videos informing his audience about U.S. history and political concepts. A great number of his videos address controversial topics of racism and shine a light on underserved communities.
On his website, he says, "I bridge the gap between Gen-Z and leading institutions with captivating content on history and the future of diversity,"
Greene says this was a rare opportunity because many creators of struggle to get invited to share their values and interests through major media platform
Finally, Greene assures his audience that he will continue to create content on social media alongside his recent successes.
Related post:
Black History Month: MCM Spotlights Yale Student Body President Kahlil Greene