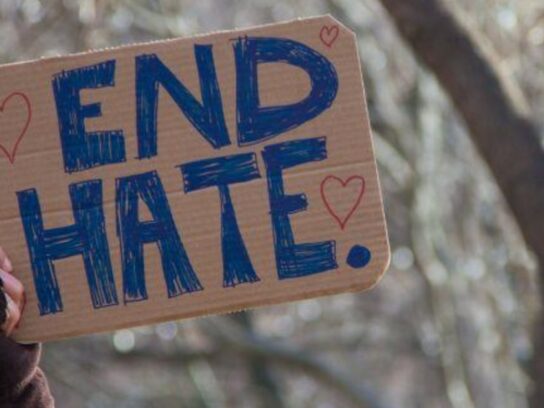 Montgomery County President Evan Glass wants an anti-hate task force established to combat hate crimes and promote safety throughout the county.
In a Feb. 21 letter to County Executive Marc Elrich, Glass called the rise in racial, ethnic and LGBTQ+ hate crimes in the county "disturbing and frightening."
In 2021, there were 143 reported bias incidents, he noted. That included 79 race-based incidents, of which almost 61% were against Black people and 20% focused against Asians.
There were 34 bias incidents involving religion, of which 85% were anti-Jewish "despite residents of Jewish faith making up only 10% of the population," Glass wrote.
Glass, who is both Jewish and a member of the LGBTQ+ community, wrote, "I know the fear and pain many of our neighbors are experiencing."
Government officials "have a moral obligation to promote inclusiveness, celebrate diversity, prevent the spread of misinformation, and reject hate in all its forms," he wrote.
The U.S. Department of Justice provides funding, training and technical assistance to governments and community organizations to combat hate, Glass noted.
The rise in racial, ethnic and LGBTQ+ hate crimes in Montgomery County is disturbing and frightening, which is why I'm requesting the formation of an anti-hate task force.

We must stand against hate and bigotry. pic.twitter.com/2kPFizu4uZ

— Councilmember Evan Glass (@CMEvanGlass) February 22, 2023