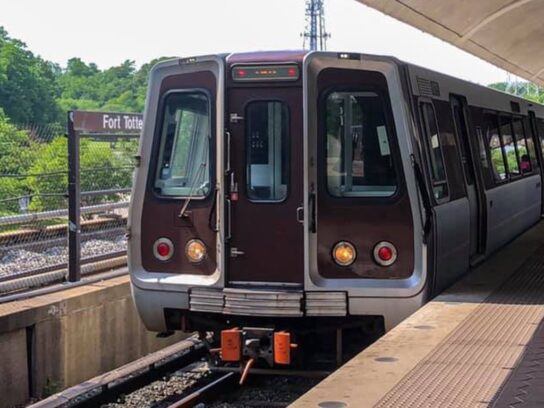 As of Sunday, the White Flint metro station officially will be dubbed the North Bethesda metro station.
"The renaming of the Metro station to North Bethesda is yet another step forward in building the brand of North Bethesda and Pike District, North Bethesda's urban core," said Matthew Hermann, chair of the board of directors of the Pike District Partnership.
"The new name came as a result of extensive input from a range of stakeholders in the area including businesses and residents.  The new station name reflects what many call this area already," he said.
His organization is working with the county, state and Metro to build a northern entrance for the newly-named station.
Four other stations also will have new names as of Sept. 11. Largo Town Center will become Downtown Largo; Tysons Corner will be renamed Tysons; Prince George's Plaza will be known as Hyattsville Crossing; and West Falls Church's secondary name of VT/UVA will become VT.
Digital signs and maps immediately will reflect the changes throughout Metro's rail stations and on its bus displays. Destination signs on Metrobuses and announcements will recognize the new station names.
Printed maps will be upgraded once the Silver Line stations an Potomac Yard Station open.
📍ICYMI📍
Beginning today, Metro will implement5️⃣station name changes on signage and maps across the @wmata system.

In @MontgomeryCoMD the White Flint stationwill become North Bethesda

Details▶️https://t.co/QGBSYdGNf8
📷@White_Flint @MoCoCouncilMD @Metrorailinfo @311MC311 pic.twitter.com/OktYpUbrGj

— MCDOT (@MCDOTNow) September 11, 2022