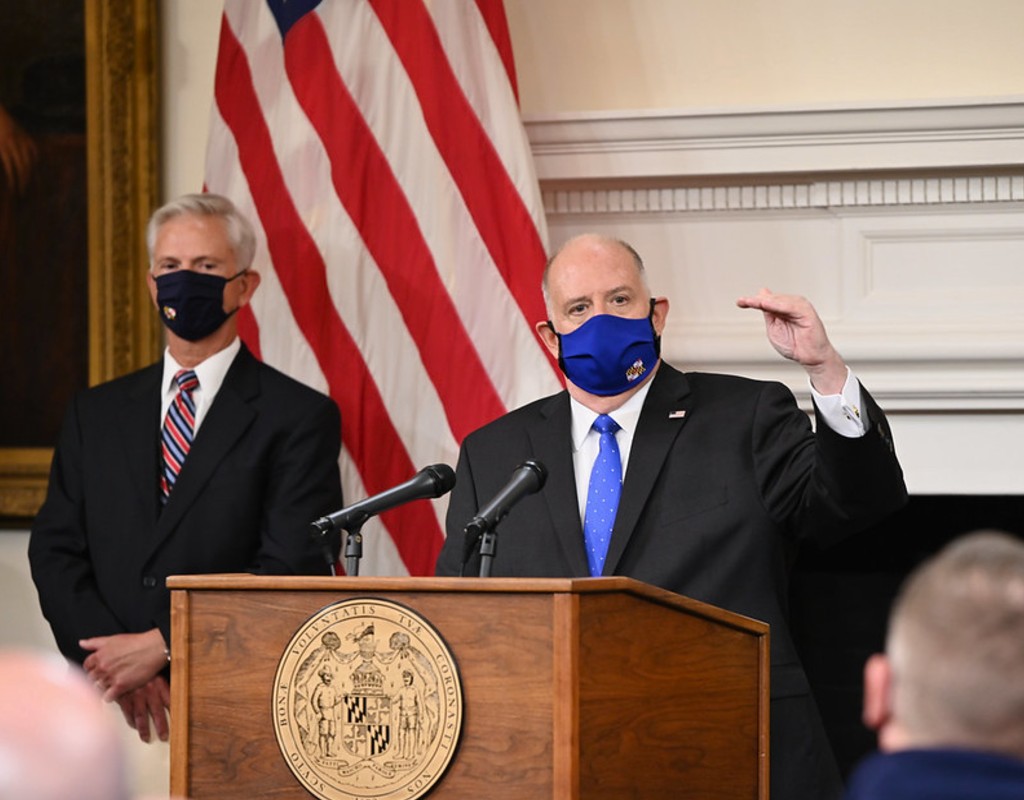 Gov. Hogan Issues Executive Order Allowing Early Release of Prisoners
Governor Larry Hogan issued an executive order Nov. 17 that would allow the early release of certain prisoners to help prevent the spread of COVID-19.
Inmates who qualify under this order are those who are scheduled to be released within four months or eligible for home detention (expedited home detention).
The Maryland Parole Commission will also accelerate the consideration of parole for inmates (accelerated parole) who are at least 60-years-old, have a good record of institutional adjustment, have a home plan and are nonviolent offenders.
An inmate's age, medical condition, special needs and if they are pregnant will all be considered for early mandatory supervision.
Any prisoner with a sentence for sexual offense will not be considered for expedited home detention, accelerated parole or early mandatory supervision.
All inmates before release will be evaluated for symptoms of COVID-19 and if they display any signs, they will be ineligible. After release, all prisoners must self-quarantine for 14 days.