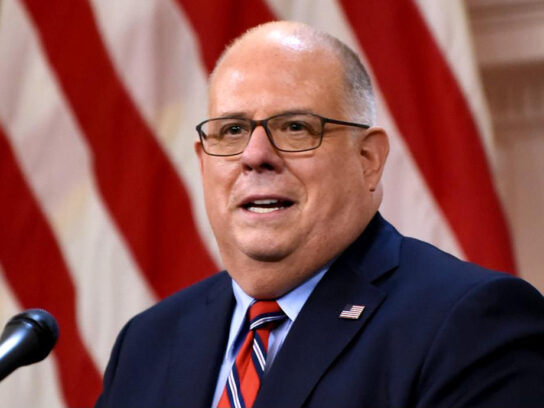 Gov. Larry Hogan spoke at the Ronald Reagan Institute Monday afternoon about the future of the Republican Party and his book, "Still Standing: Surviving Cancer, Riots, a Global Pandemic, and the Toxic Politics that Divide America."
During his appearance, Hogan was interviewed by Reagan Institute Director Roger Zakheim and said that President-elect Joe Biden had a "pretty overwhelming victory" and "the time has come" for President Donald Trump to concede.
Hogan warned about politicians moving to extremes on both the left and the right and touted the values of the late Republican President Ronald Reagan. Hogan said he's been able to succeed as a Republican governor in a predominantly Democratic state because he hasn't gotten into "divisive battles."
Hogan also spoke about working with the White House's coronavirus task force when he was chair of the National Governor's Association. He said the task force would have productive meetings, but then Trump would hold a news conference, undermining the messaging that was discussed with the task force.
"This is not a joke, it's real," Hogan said.
Hogan said he's concerned about there not being a transition in place for the incoming Biden administration, especially in light of rising coronavirus cases throughout the country.
"We're in the middle of a war and we don't know who the general's going to be. We don't know what their game plan is and we can't wait until the end of January," Hogan said.