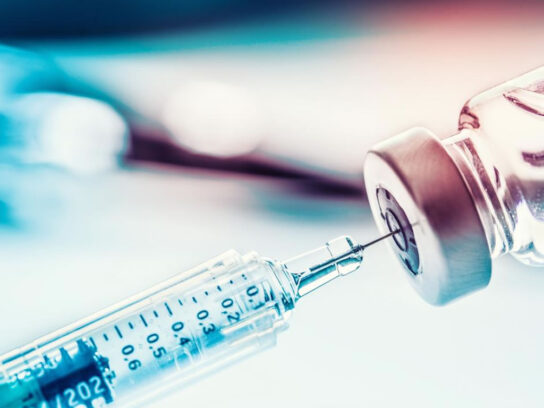 The COVID-19 pandemic has not hurt all industries. In Montgomery County, the life sciences sector, in particular, is expanding.
"The pandemic has clearly taken a huge toll on not just our economy, locally, but also as you know, nationally as well. However we still continue to see pockets of growth, especially in the life sciences," said Ben Wu, CEO and President of the Montgomery County Economic Development Corporation (MCEDC). He said the MCEDC wants to keep that ball rolling.
"As the chair had mentioned, I think that's where we want to continue to place a lot of our resources and assets to make sure that we continue to demonstrate our preeminence in the life sciences industry," Wu said during a Planning, Housing & Economic Development (PHED) Committee meeting on Monday. MCEDC is a public-private partnership created in 2016 to help accelerate business growth in Montgomery County. It collaborates with the county, state and private sector.
Wu said Montgomery County companies have received $3 billion in funding for a COVID-19 vaccine. In recent news, Novavax, a Gaithersburg-based biotechnology company, announced in early November that it plans to add at least 400 positions over the next few years. Autonomous Therapeutics, Inc., a New York City-based antivirals company, announced in October that it had relocated its headquarters to Rockville.
Not surprising, but the CEO of Montgomery County's Economic Development Corporation said the life sciences industry, in particular, is expanding here during the pandemic. @mymcmedia

— Maryam Shahzad (@maryam_mcm) November 16, 2020
Wu said the economic development corporation plans to focus on expanding the following key industries:
Life sciences
Hospitality
Health technology
Cybersecurity
Councilmember Hans Riemer, chair of the PHED committee, agreed that the county should run with the momentum that life sciences are bringing. He also said the county needs to work harder to make the most of it.
"But, if we are going to capture this moment, we do have to make changes from an economic development strategy perspective," Riemer said. "We need to clear the way for investment to come in, we need to put programming in place. We need to, not only work to create jobs, but the other half of this is ensure that our county residents have access to those jobs."
The MCEDC will focus on expanding the following industries in Montgomery County (per a council committee meeting today): 

-Life sciences
-Hospitality
-Health technology
-Cybersecurity @mymcmedia

— Maryam Shahzad (@maryam_mcm) November 16, 2020