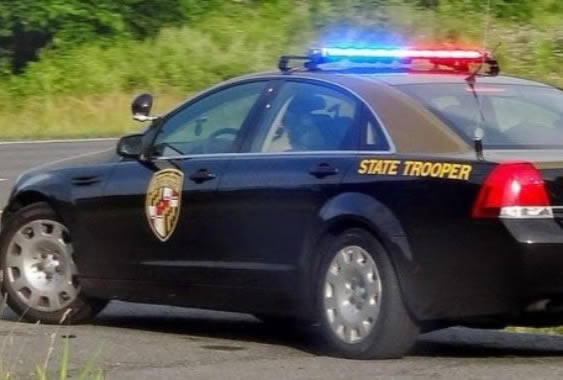 Hagerstown Man Faces Child Pornography Charges
Maryland State Police charged a Hagerstown man Tuesday with several counts of child pornography, a police statement said. He was arrested in Montgomery County.
Hugo J. Arce, 40, is being held without bail at the Montgomery County Detention Center, according to online court records.
Arce was arrested without incident at a relative's home, police said.
In September 2019, troopers from the Maryland State Police Internet Crimes Against Children Task Force began an investigation involving the distribution of child pornography, police said.
Investigators discovered a person online actively sharing child pornography files. Further investigation led to the identification of a home in Montgomery County, police said.
At about 5:15 a.m. Tuesday, state police served a search warrant at the home, police said. In executing the warrant, Arce was found in the home and a preliminary forensic review of his electronic devices revealed the presence of multiple child pornography files, police said.
The devices were seized for further analysis by the Maryland State Police Digital Forensics Laboratory. Montgomery County Police and Homeland Security Investigations assisted in this investigation.
Arce faces 15 counts of possession of child pornography, which is a felony. Each count carries a maximum penalty of 10 years in prison and a $10,000 fine. He also faces three counts of distribution of child pornography, which is also a felony. The first offense carries a 10-year sentence and a fine of $25,000. A subsequent offense carries a 20-year sentence and a fine of $50,000.