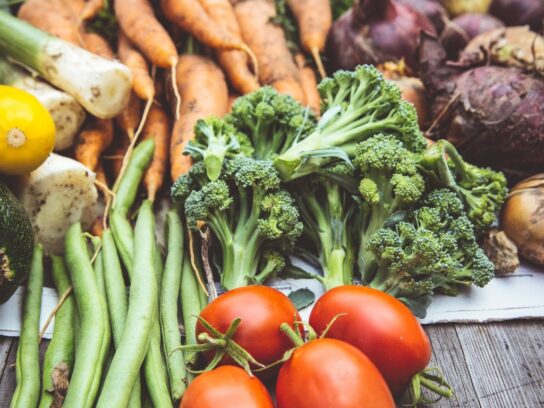 Councilmember Craig Rice's push for restaurants that serve children's meals be required to include one healthy option is closer to fruition.
On Tuesday, the council approved on final reading a bill that would include a healthy meal choice on a children's menu that would consist of at least two of the following – 1/4 cup of not fried fruit or not fried vegetables; something that contains at least 51% whole grains; a lean protein like meat, seafood, nuts, seeds, beans or peas; an egg; and 1/2 cup of nonfat or 1% milk or low fat yogurt or one ounce of reduced fat cheese or a similar nondairy alternative.
Healthy drinks would not include sugary beverages or any natural or artificial sweeteners. One of the beverage choices must be water, the milk described above or 100% fruit or vegetable juice. Flavored milk would not fill the requirements.
The healthy meal could have up to 600 calories and contain no more than 700 milligrams of sodium. It could not have more than 35% of its calories from fat or 10% of its calories from saturated fat or .5 grams from trans fat.
"It is very clear that unless we change how we are in terms of our public health, we will continue to lose our Black and brown children as we get older," Rice said.
"The hope is that we can start instilling this mindset of insuring that our people of color and lower socioeconomic status have the same options that many other people in our community do," he said.
"We've got to start early," or children of color will continue to be at risk for diabetes, high blood pressure and heart disease, Rice said.
Restaurants that do not offer a children's meal are not included in this bill. Most small, mom and pop restaurants do not offer children's meals on the menu, Rice said.
The bill was adopted by an eight to one vote with Councilmember Andrew Friedson voting against it, fearing it would be too onerous to businesses still recovering from the pandemic.
If signed into law by County Executive Marc Elrich, it would not go into effect until January of 2024 to give restaurant owners time to adapt.
It will be phased in, and the requirement for a healthy beverage start, followed by the meal option six months later.
Only restaurants that offer a packaged children's meal as a unit would need to offer one healthy meal choice and still may offer less-healthy meal options.
The county's Health and Human Services Department would be responsible for educating restaurant owners and enforcement.
Related Post
County Council May Require Restaurants to Offer Healthy Kids Meals