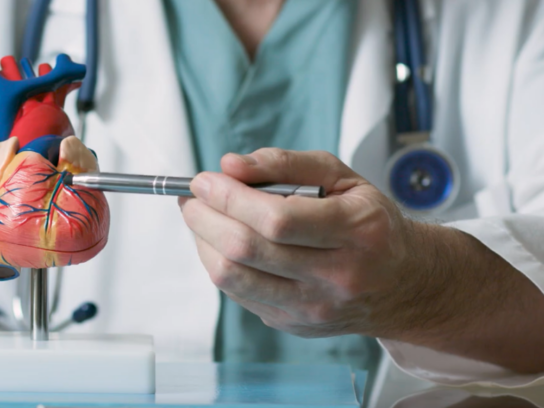 February marks American Heart Month.  That is when the country highlights heart disease.  President Lyndon Johnson, who suffered numerous heart attacks during his life, issued the first proclamation in 1964.  Every President since then has made the same declaration.
Heart disease remains the number one killer of Americans, regardless of race.  The Centers for Disease Control (CDC) says one person dies every 34 seconds from heart disease.  The CDC says in 2020, nearly 700,000 people in the United States died from heart disease, that's equivalent to one in every five deaths in the country.
MyMCM spoke with Dr. Fabian Sandoval, CEO and research director at the Emerson Clinical Research Institute in Washington, D.C. about what factors contribute to heart disease and what steps people can take to keep their hearts healthy:
Dr. Sandoval is not suggesting people drink a bottle of red wine every night, but one glass each evening can have some benefits. He also says it is important for every person to learn C.P.R. and learn how to do it properly because it can help save a person's life.