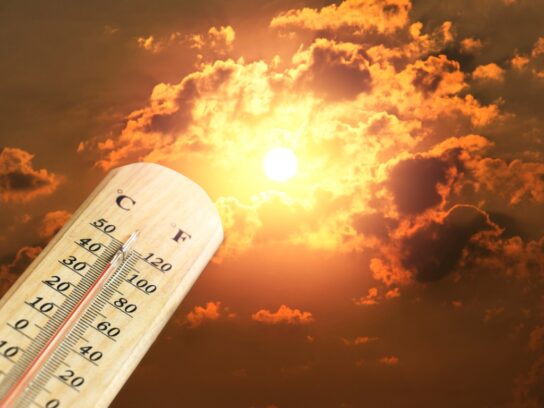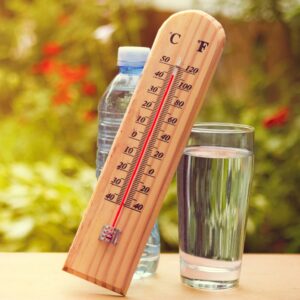 Montgomery County is under a Heat Emergency Alert from noon Wednesday until 8 p.m. Thursday.
Emergency Management sends out the alert when temperature/heat index is forecast to be at least 105 degrees, according to a release from the county. It is different from a Hyperthermia Alert, which is issued when temperatures/heat index is forecast to be at least 95 degrees.
During this time, nighttime temperatures can still be dangerous after extended exposure, the county warns.
Residents can visit county facilities like libraries, community and recreation centers and swimming pools to cool off. Masks are required and are available if necessary.
All Ride On buses have free water bottles for riders.
The county says heat exposure can be life threatening. See signs of heat-related illness and guidance for excessive heat days here. Residents are urged to stay indoors as much as possible, avoid strenuous activities that can overexpose residents to the sun and take breaks often in a cool, shaded area if they must be outside.
Do not leave any person or pet inside a vehicle for any amount of time, even with windows open.
Emergency Management is also monitoring possible severe thunderstorms Thursday afternoon.
⚠️🌡️A Heat Emergency Alert has been issued for Montgomery County beginning noon Wed 8/11 until 8:00 pm on Thu 8/12. Residents should prepare for heat index values to reach or exceed 105 degrees during the afternoon hours, especially on Thursday.

➡️Info: https://t.co/HJj5fhQ1Nj pic.twitter.com/A7ZuQIR1Us

— MC Emergency Mgmt (@ReadyMontgomery) August 10, 2021
All Montgomery County Department of Transportation (MCDOT) buses will have free bottles of water available for our customers during this heat wave.

Your safety matters to us. pic.twitter.com/w2K3J2iNsK

— Ride On Bus (@RideOnMCT) August 11, 2021
⛈️In addition to the extreme heat, we are also monitoring the potential for severe thunderstorms this afternoon.

📲Stay weather aware & sign up for Alert Montgomery to receive severe weather notifications directly to your mobile devices: https://t.co/2Lf6i5FjdQ https://t.co/pPbXOzv0cy

— MC Emergency Mgmt (@ReadyMontgomery) August 11, 2021