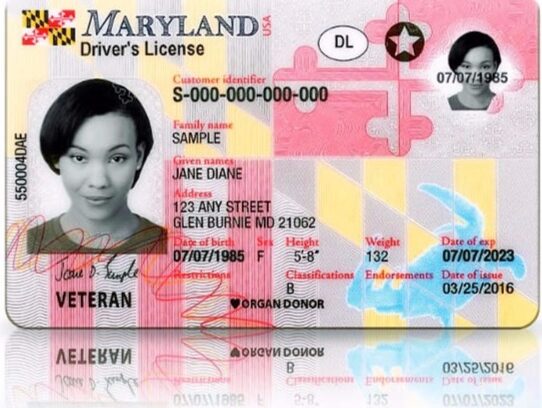 Having a Real ID compliant driver's license or ID card will be necessary to board commercial aircraft or gain access to federal facilities starting Oct. 1, 2020.
MyMCMedia spoke with Chrissy Nizer, an administrator for the Maryland Department of Transportation (MDOT), to gain a better understanding of what people need to know in order to be Real ID compliant before the deadline.
While Oct. 1, 2020 is the federal deadline for all states across the country, MDOT is doing all it can to make it convenient for the Maryland residents. In Montgomery County, hours at the Walnut Hill Branch office have been extended and will be open all day on Saturday's until 4:30 p.m.
To be considered REAL ID compliant, you must have the required documents on file with the Maryland Department of Transportation Motor Vehicle Administration (MDOT MVA). To find out if you are Real ID compliant, visit REAL ID Lookup Tool.  Customers are encouraged to make an appointment on the MDOT MVA website, and after collecting documentation visit a local branch to become Real ID compliant.