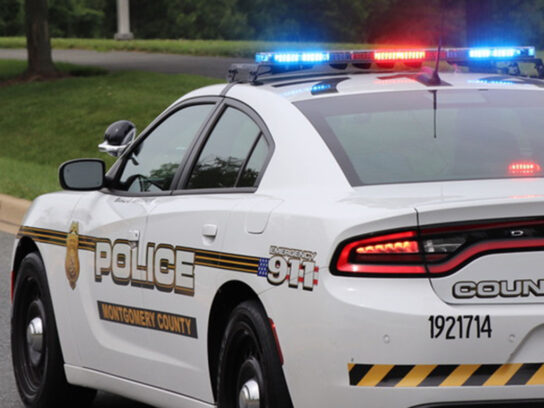 The Montgomery County Police Department (MCPD) charged three people with committing vehicle thefts and thefts from vehicles. A fourth person was charged with involvement in the thefts from vehicles. 
Investigators think the four suspects stole about 30 vehicles and committed about 100 thefts from vehicles in the county. 
Detectives charged Khristian Markeel Champ, 20, Alaunte Scott, 18, and Christopher Taylor, 19, with vehicle theft and theft from vehicles. Detectives charged Duan Jones, 20, with theft from a vehicle. All four are Washington, D.C., residents. 
The crimes occurred between May and August in Montgomery County. 
MCPD and the Metropolitan Police Department found multiple vehicles in Washington, D.C., that were missing from Montgomery County. 
Champ and Taylor were arrested and released after posting a $7,500 bond. Jones was arrested and released after posting a $2,500 bond. A District Court summons was issued for Scott on Sept. 27. A mugshot of Scott is not available.