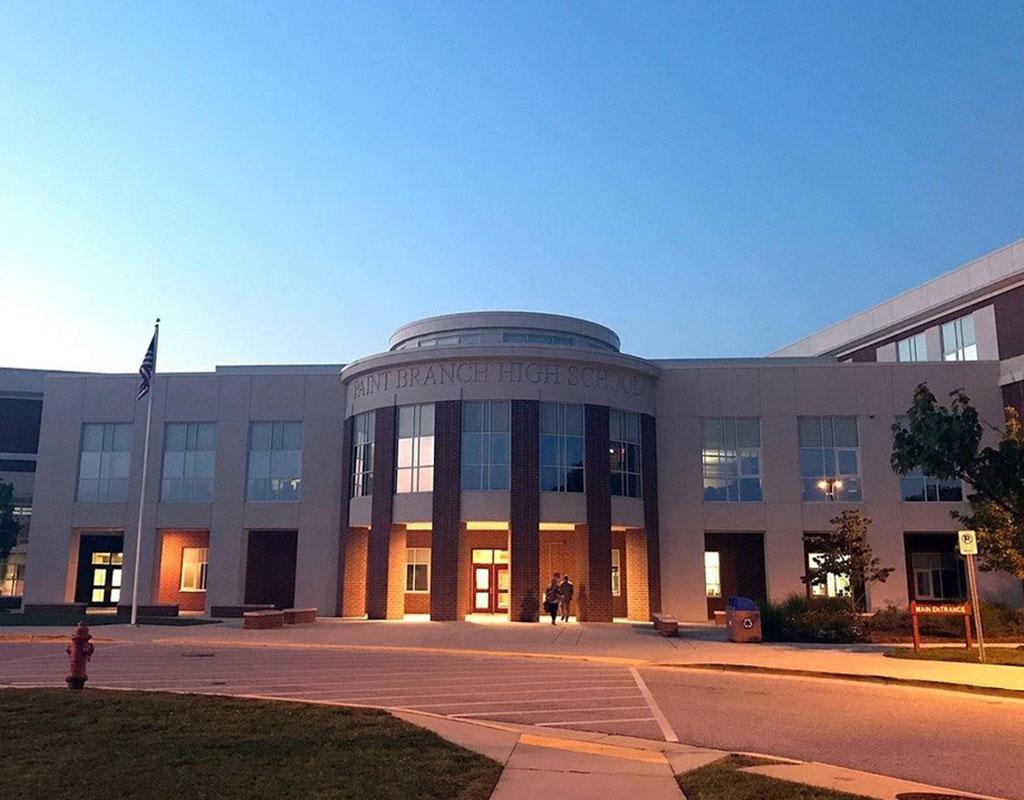 High School Teacher Placed on Leave for Refusing MCPS Mask Requirement
A Paint Branch High School teacher was placed on paid administrative leave for one day after disobeying face mask requirements more than once at the school, according to a letter posted to the teacher's Facebook page.
Angela Harders announced she had been placed on administrative leave in a video Wednesday. According to the letter she posted from Principal Dr. Afie Mirshah, Harders was asked to leave the school Monday after she refused to wear a face covering and refused to comply again on Wednesday after she was approached by Mirshah. An immediate investigation would be conducted, the letter read.
The Montgomery County Public Schools (MCPS) academic year starts next week on Monday, Aug. 30. MCPS requires face coverings in "all school buildings, buses and MCPS facilities, regardless of vaccination status," according to its fall reopening plan.
MCPS Spokesperson Gboyinde Onijala confirmed there was an incident at Paint Branch involving a staff member who refused to wear a mask. She could not provide further details because it is a personnel-related matter.
On Facebook, Harders said she has medical and religious exemptions from having to wear a face covering.
Onijala said MCPS staff can apply for accommodation through the Americans with Disabilities Act (ADA) process and then the school system would determine what the reasonable accommodation could be.
Harders teaches special education at Paint Branch, according to the Burtonsville school's website.
The Washington Post first reported this.