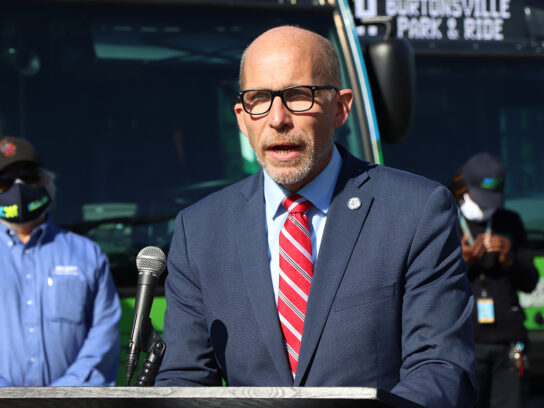 Councilman Tom Hucker held a virtual town hall meeting Sunday afternoon to hear the thoughts of several Montgomery County Public Schools (MCPS) parents, teachers and students. Over 30 people spoke for two minutes at a time during the meeting while calling attention to various topics of concern.
My MCMedia put together some highlights from the meeting:
A virtual meeting initiated by MCPS will be held Wednesday night to discuss information regarding MCPS COVID-19 operations and answer questions.
A virtual community conversation will be held at 6:30 p.m. Jan. 12. Hear information & have questions answered by MCPS leaders & others concerning COVID-19 operations in MCPS.
Participate: https://t.co/1QwlTX2B0u
Submit questions in advance: https://t.co/IwlyZKYu33 pic.twitter.com/ulaanXy5rG

— MCPS (@MCPS) January 11, 2022
Related Posts: