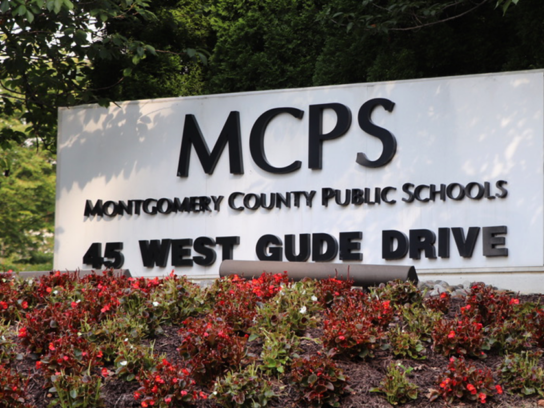 In a Sunday evening Community Update, Montgomery County Public Schools Interim Superintendent Monifa McKnight apologized for what many in the community have called poor communications and a lack of transparency.
"While the circumstances leading to these disruptions are beyond our control, we should have done a better job communicating with you about these challenges and clarifying our response. I apologize for any stress this caused our staff, students, and community members," McKnight wrote.
McKnight, who tested positive for COVID-19 last week, called the first week of school in 2022 "extremely challenging for everyone in our community." She pointed to changing COVID-19 guidance, the abrupt stopping of about 100 bus routes due to a lack of drivers, and all the snow.
Despite a high incidence of COVID-19 cases among staff and students, McKnight, who said she was experiencing minor symptoms and is still working while isolating, noted that she believes in-person learning works best to help students learn, socialize and remain mentally healthy.
MCPS will hold a virtual community conversation on Jan. 12 from 6:30 p.m. until 8 p.m.
"Switching any school to virtual learning—even for a short period of time—will be a last resort and that decision will be based on the best information available and the guidance of national, state, and local health professionals," she wrote in the community message.
The message also noted MCPS will continue distributing KN-95 masks. Teachers have received at least one so far. At the start of school Monday, rapid test kits will be given to students and staff. The tests should be taken at home and results, whether positive or negative, reported to the MCPS website or phoned into a student's school.
As cases continue, MCPS will work with the Montgomery County Department of Health and Human Services to determine on a case-by-case basis whether learning remains in school or becomes virtual.
MCPS still lacks enough bus drivers to serve all its routes. When a route will not run, it will appear on the MCPS homepage by 7 p.m. the night before, according to the community update. However, the schedule may change in the morning if drivers do not come to work.
MCPS is looking into new recruiting strategies and other options to meet the shortages within the Department of Transportation, according to the community update.
MCPS has revised its isolation guidelines. Staff who test positive or believe they have COVID-19 must stay home for at least five days.
Also, in-person extracurricular activities will resume on Tuesday, Jan. 18. Participants must complete a rapid test and submit the results by Jan. 14. No spectators will be admitted to these activities.