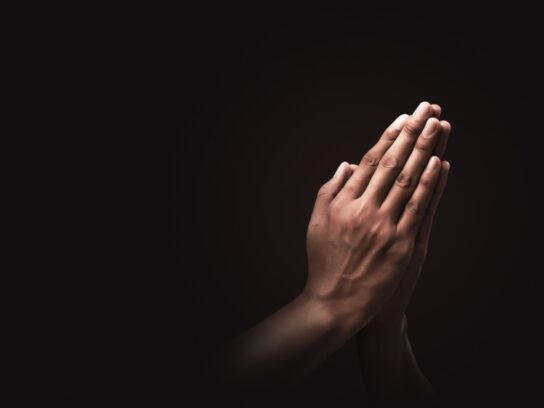 This Sunday at noon, Gov. Larry Hogan is calling on Marylanders to join together for a moment of prayer for those who died or are sick from COVID-19 as well as all the health care professionals and first responders who are risking their health to help others.
"Let us pray for each other," Hogan said Friday afternoon.
That moment of joint prayer comes at the start of Holy Week for Christians. On April 8, Jewish people will begin their observance of the first night of Passover.
These holidays usually are spent with family and friends at church services and seder dinners. Many churches and synagogues will stream services that people can watch from home as they continue to quarantine and self-distance themselves.
Rabbi Shmuel Herzfeld, the spiritual leader at Ohev Sholom – The National Synagogue, sent a letter to his congregants, asking, "In this time of crisis, we wonder how can we celebrate a holiday."
While it is easy to think about what we are missing, people should celebrate "what we do have" and "why we love life," Herzfeld suggested.
Rev. Mansfield Kaseman, Montgomery County's interfaith community liaison, suggested that because people cannot get together with one and other, they should use the alone time to think about "the triumph of love over fear and death."
"This is an opportunity to take time to recognize more seriously that we are mortal and will die," he said. "This gives us an opportunity to find peace within ourselves and connection with the divine and one's death," he said.
The websites of many religious institutions have information to help people celebrate the holidays by themselves.
The Montgomery County Faith Community Advisory Council has information to guide people through the holidays, including prayers and inspirational writings from many religions.